---
John Ross Ferrara / Tuesday, Nov. 2 @ 2:50 p.m. / Ocean
(VIDEO) Large Rogue River Entrance Buoy Knocked Loose By Powerful Storm Still Bobbing Around Gold Beach Shoreline
---
The buoy near Riley Creek | Video/images by Reader Chris Welch.
A 20-foot buoy used to mark the Rogue River Entrance Channel has been bobbing around the Gold Beach shoreline for the past week after it was knocked loose during a recent storm surge.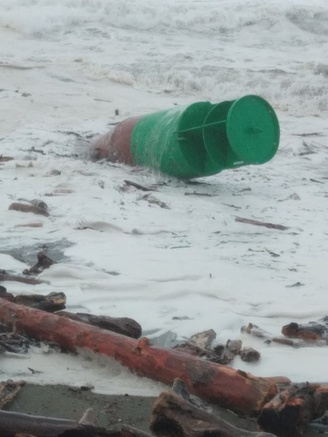 Petty Officer First Class Joseph Hicks with the Coos Bay U.S. Coast Guard Aids to Navigation Team told the Outpost that the buoy was displaced on Oct. 25.
"It's usually attached to an 18,000-pound concrete sinker with 18 feet of chain," Hicks said.
In the Coos Bay Aids to Navigation Team's 200-mile jurisdiction, which spans from Brookings to Depoe Bay, Hicks said that only two buoys this size have been knocked loose in the last two years.
Petty officer Daniel Gomes with USCG cutter ELM, the vessel responsible for the buoy's maintenance, told the Outpost that the buoy will be reattached to the entrance channel sinker when the weather clears.
"We have plans in motion," Gomes said. "We're just waiting out the weather."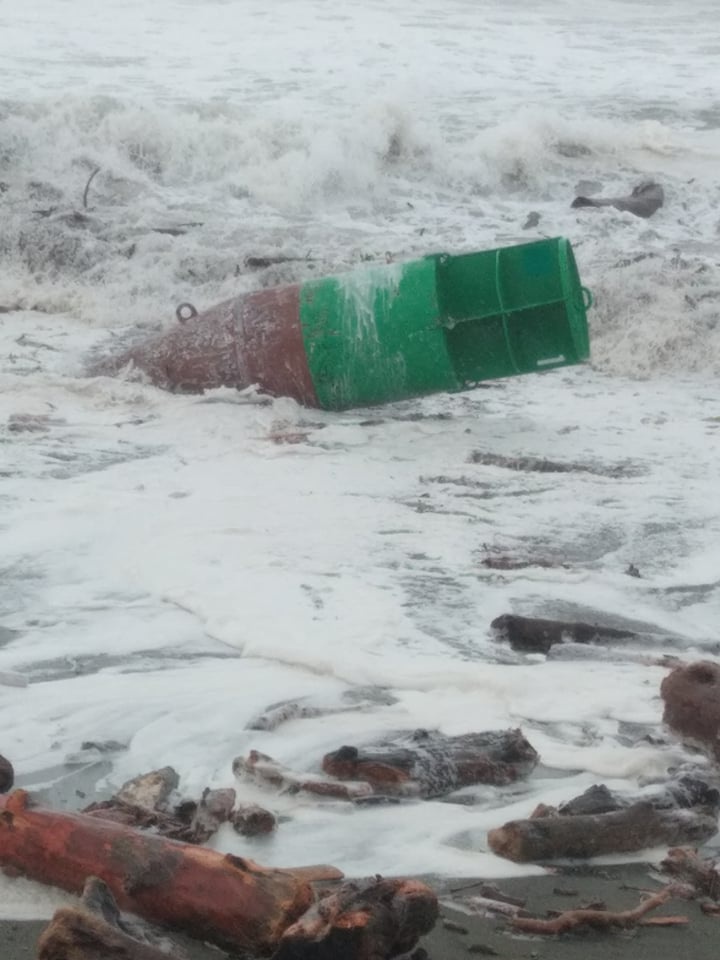 ---
SHARE →