---
John Ross Ferrara / Wednesday, May 26 @ 1:50 p.m. / COVID-19, Local Government
Commissioner Boice Proposes Asking Gov. Brown for Funding That Would Give $1,000 Bonuses to Those Returning to the Workforce, Receives No Support From Fellow Board Members
---
Today's Board of Commisioners meeting.
A proposal submitted by Curry County Commissioner Court Boice to ask Gov. Kate Brown for funding that would give $1,000 bonuses to potential employees who return to the workforce was vehemently rejected at today's meeting.
Citing similar programs in Arizona, Montana and Connecticut, Boice argued that the bonuses would provide an incentive for people receiving unemployment to get back to work in wake of the COVID-19 pandemic.
"I would really appreciate the board giving serious consideration to sending a message out to the governor and to everybody desperately trying to find employees," Boice said. "I think this has got a lot of merit."
Commissioners Chris Paasch and John Herzog disagreed.
"I don't know when we became a nation of handouts," Paasch said in response to the proposal. "To pay people to go back to work … This is nuts."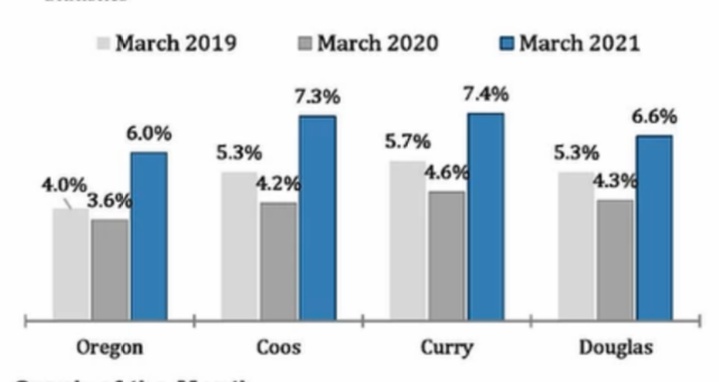 In an effort to get people back to work, the Oregon Employment Department announced that it has reintroduced unemployment requirements that were suspended during the pandemic. One of these requirements is to register with the department's iMatchSkills system and create a "Job Seeker" profile. Unemployment recipients who don't create a Job Seeker profile by the July 31 deadline will reportedly stop receiving benefits.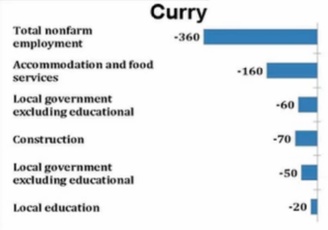 During today's meeting, Southern Oregon Workforce Investment Board Director Kyle Stevens told commissioners via video chat that there are approximately 1,332 Curry County residents still out of work who have claimed unemployment benefits during the pandemic. Of these people, nearly 900 will have fully exhausted their benefits by September.
According to Oregon Employment Department statistics, Curry County has the second-highest unemployment rate in the state at 7.9 percent. Lincoln County topped the list with an unemployment rate of 8.3 percent.
No motion to approve Boice's proposal was put forth after Commissioners Paasch and Herzog expressed their disapproval.
---
SHARE →