---
Jessica Cejnar / Tuesday, May 11, 2021 @ 3:44 p.m.
Jail Renovation Not Among Community Funded Project Submissions; Del Norte County Set to Receive $5.4 Million in American Rescue Plan Dollars
---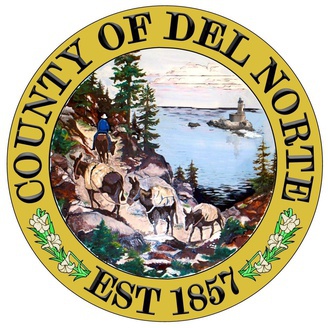 Del Norte County's lobbyist in Washington DC told supervisors Tuesday that the county would receive about $5.4 million as a result of President Biden's American Rescue Plan.
However, hopes that Congressman Jared Huffman will request Community Funded Projects dollars to support renovation of the Del Norte County Jail were dashed. Advocate Greg Burns, of Thorn Run Partners, said he would submit the project to senators Dianne Feinstein and Alex Padilla.
"We thought it was a good request," Burns said of the jail project. "Unfortunately, the number of requests were limited to 10 and, unfortunately, (Huffman) chose not to include our request as one of his 10 to the appropriations committee."
According to Burns, Congressional representatives were able to submit Community Funded Project requests to the House appropriations committee for the first time in more than 10 years. Feinstein and Padilla aren't restricted to a certain number of requests, he said.
Burns said he had submitted a funding request for the jail renovation project to Feinstein's office. Padilla's office has not yet begun taking funding requests, but Burns said he will make the same request as well.
"I can't speak to the level of likelihood that either senator will decide it's worth supporting or not," Burns told supervisors. "I think it's a valuable project."
Burns said he didn't want to speculate as to the reasons Huffman chose not to submit the jail project as one of his 10 Community Funded Project requests. Burns suggested that the Board of Supervisors might invite Huffman's staff to tour the jail facility so they can see it first hand.
The Del Norte County Jail was last renovated in the 1990s, according to Del Norte County Sheriff Erik Apperson. It houses about 100 people and collaborates with the Department of Health and Human Services and the Behavioral Health Branch to provide services to its inmates, according to Apperson.
On Tuesday, Board of Supervisors Chairman Chris Howard said he liked the idea of inviting Huffman's staff to tour the jail. He suggested a county supervisor tag along, noting that there were two tours of the facility coming up.
"It's a long overdue process," Howard said of the jail renovation project. "We submitted previous grant applications to the state and have been turned down three times now. It needs to happen."
Meanwhile, the news that Del Norte County would receive $5.4 million from the American Rescue Plan coincided with guidance on how local governments can spend those covid-19 relief dollars, Burns said.
"My initial read of it is they are trying to be flexible," Burns told supervisors. "The county administrator sent questions about how to justify certain costs that have been incurred, particularly related to staff time."
Howard said the Board of Supervisors have discussed possible ways to use those dollars. One way is to address "capacity issues" in many county departments, particularly the Office of Emergency Services, he said.
Howard noted that the Del Norte Office of Emergency Services had to respond to the COVID-19 pandemic locally as well as the Slater Fire in September at roughly the same time.
---
SHARE →