---
John Ross Ferrara / Tuesday, May 11 @ 3:30 p.m. / Traffic
Curry Deputies Shovel Man's Broken Down Cadillac Out of the Snow on Bear Camp Road After He Drove Past Barricades, Spent the Night in His Car
---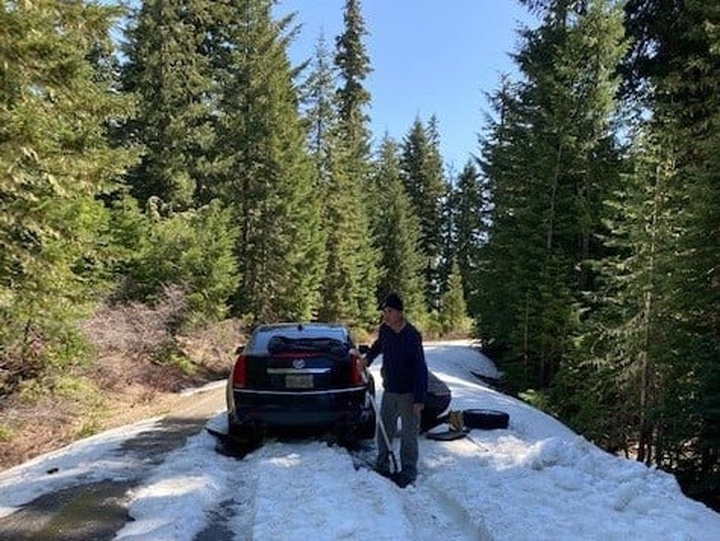 Curry County Sheriff's Office:
On Sunday 05-09-2021 at about 2:10 p.m., the Curry County Sheriff's Office received a 911 transfer call through OnStar Services from Carl Benion out of Louisiana, stating that he was stuck in the snow on Bear Camp Road in Curry County in his black Cadillac.

Benion stated that he was out of water and food, that he had a flat tire, his transmission was dead, and his battery was going dead.

Benion was told that the Sheriff's Office could send a Deputy up to give him a ride but would not be trying to pull his vehicle out of the snow due to liability reasons. Benion stated he did not want a deputy to come give him a ride and requested Triple A towing. The Sheriff's Office contacted the tow services in the area and found out later that they would not be responding to tow the vehicle.

On 05-10-2021, The Sheriff's Office was notified that Benion was still stuck in the snow and had spent the night there in his vehicle. SAR members Ryan McGinnis, Mike Merica, Joe Kolp and I hooked up to the Sno-Cat (Joe 403) and drove to Agnes where we staged the Sno-Cat while we attempted to determine exactly where Benion was.

A couple of us drove up Bear Camp Road for sixteen miles where we found Benion and his car stuck about fifty feet inside the first snow drift. There was a friend of Benion that showed up just before we did and together, we were able to shovel enough snow that Benion could back his car out.

When asked what he was thinking when he went past the barricades at the bottom of Bear Camp Road saying road closed due to snow, Benion stated he was told at a gas station in Gold Beach that he could get to Medford by taking that route.

The reason Benion gave for not wanting a deputy to come give him a ride was that his drivers license was suspended in Oregon.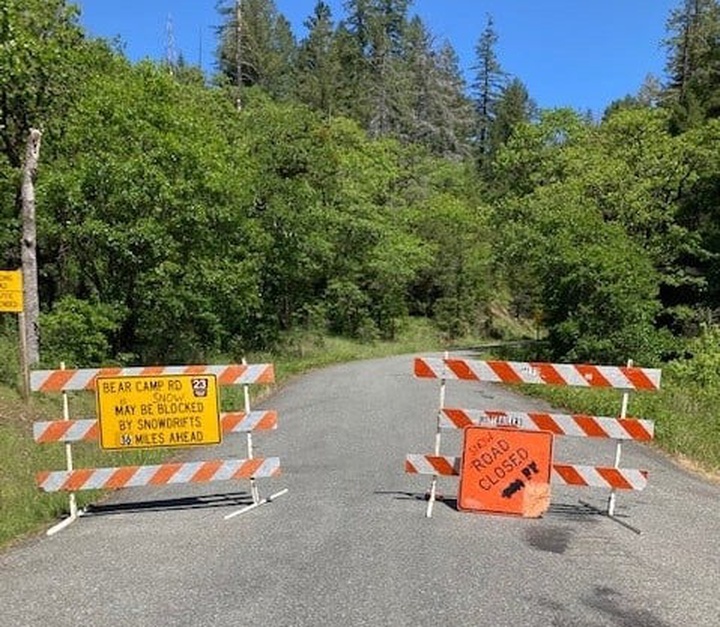 ---
SHARE →