---
Jessica Cejnar / Thursday, March 25, 2021 @ 3 p.m.
Fallen Redwood On U.S. 199 Kills Two
---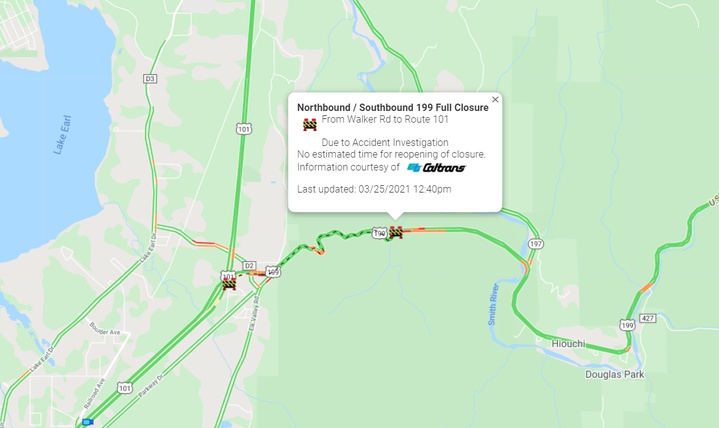 Two people died when a redwood tree fell down on their vehicle on U.S. 199 near Walker Road between 11:45 and 11:50 this morning.
Though she was able to confirm there were two fatalities, California Highway Patrol Public Information Officer Brandy Gonzalez said she couldn't release the names of the deceased as their next of kin hadn't been notified yet.
"We did shut down 199," she said. "It actually wasn't too long — about 30-45 minutes. There were no other parties in the vehicle."
According to Caltrans District 1, U.S. 199 was closed at its intersection with U.S. 101. The road reopened at about 1:30 p.m.
The case is still under investigation, Gonzalez said.
---
SHARE →