---
Jessica Cejnar / Friday, June 4 @ 2:24 p.m.
CCPD: Report of Threatening Subject Near Coast Central Credit Union Unfounded
---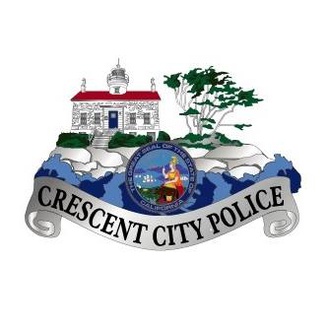 Crescent City Police say a subject initially reported to be waiving a firearm as he walked toward a local bank at about noon Friday turned out to be someone wanting to report a replica weapon.
From a CCPD Facebook post:
On 6-4-2021 at 1201 hours the Crescent City Police Department responded to the area of 7th and I Street in Crescent City for a report of a subject waiving a firearm around as he was walking towards Coast Central Credit Union. CCPD Officers were on scene in less than a minute and quickly set up a perimeter around the bank. Working with the bank staff we were able to quickly determine that the subject was no longer at the bank and he was then spotted and detained a few blocks away. Upon contact with the subject CCPD Officers learned that the subject had found a replica firearm and was trying to bring it to the Sheriff's Office Lobby to turn it in. There was no criminal intent found in the actions of the subject, so he was released from the scene. The replica firearm was later booked in to found property at CCPD.
If you find what you believe to be a firearm, or any type of weapon, please do not pick it up and try to bring it in to dispatch. Call dispatch, or have someone else call, and a officer will respond to your location to pick it up.
---
SHARE →