---
Jessica Cejnar / Saturday, July 31 @ 5:55 p.m. / Emergencies, Fire
(UPDATED - Fire Contained) Level 2 Evacuation Notice Issued for Low Divide Road Residents For 16-Acre Wildfire; Air Support Assisting Firefighters
---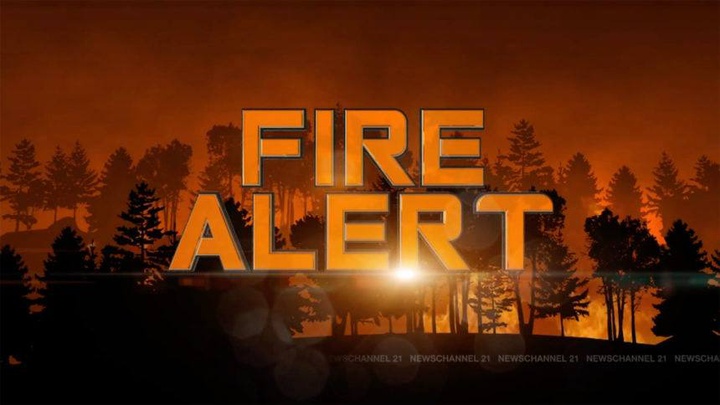 Updated at 6:53 p.m.:
From the Del Norte Office of Emergency Services:
(07.31.21 6:36p.m.) UPDATE: Crews have contained the fire on Rowdy Creek and the Level 2 BE READY notice for Low Divide residents is being lifted. The Peacock fire is also starting to release units. Great job to our firefighters and support staff!!! Also thank you to Red Cross, CERT team, and Foursquare Church for being on standby in case evacuations were needed. We are #teamdelnorte
(Original story)
A Level 2 evacuation notice has been issued for residents of Low Divide Road as firefighters battle a 16-acre wildfire at Rowdy Creek.
Firefighters are also busy with another fire near Peacock Bar that's less than one acre, according to the Del Norte Office of Emergency Services.
From a Del Norte OES Facebook post:
(07.31.21 5:09p.m.) UPDATE: Fire crew is on scene at Rowdy Creek being assisted with air support. Low Divide residents are advised to move to a level 2-BE READY to evacuate notice. Gather important belongings and paperwork with special consideration for needs of elderly, children, and pets.
(07.31.21 4:56p.m.) UPDATE: Initial information is Peacock at less that one acre and Rowdy Creek is approximately 16 acres. Unknown at this time direction or rate of spread.
(07.31.21 4:41p.m.) We are currently aware of two wildfires - one up Rowdy Creek and one near Peacock Bar. Fire crews have been dispatched to both and information is limited. No evacuation notices are currently in place - however, if you see fire and/or feel threatened please move to safety and await further information.
---
SHARE →