---
Jessica Cejnar / Thursday, July 29, 2021 @ 4:53 p.m.
DHHS Confirms Delta Variant is in Del Norte County; 33 New COVID Cases Reported Thursday
---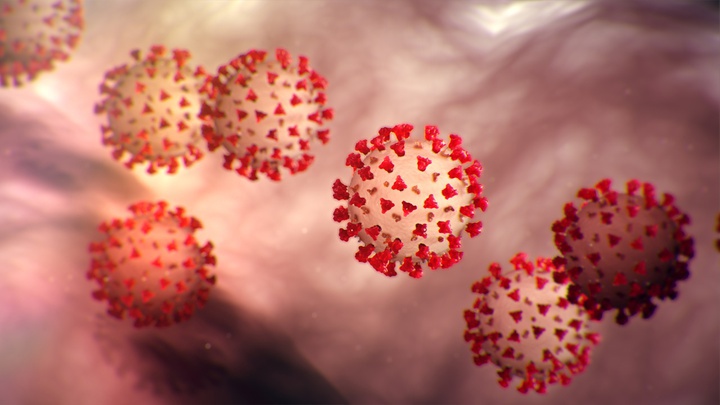 The Delta variant has arrived in Del Norte County, the Department of Health and Human Services confirmed Thursday, roughly seven hours after it released information about new state recommendations to resume wearing masks.
This news arrives the same day 33 COVID-19 cases were reported to the Public Health Branch, making for a total of 90 active cases in Del Norte County as of Thursday. Two people are in the hospital with COVID-19 symptoms as of Thursday, according to the county's COVID-19 Information Hub.
The Delta variant was recently confirmed in a recent positive case locally, according to a DHHS news release.
"As you've undoubtedly heard by now, the Delta variant is considered more dangerous, more contagious and is more likely to lead to more severe symptoms and hospitalizations than the variation we've been managing for the past 18 months," DHHS's letter to the community states. "With the new evidence of the Delta variant circulating in the United States, the CDC has added a recommendation for individuals to wear a mask in public indoor settings regardless of vaccination status."
Under guidance set by the U.S. Centers for Disease Control and Prevention, it's recommended for even fully vaccinated individuals to wear a mask in public indoor settings in counties with substantial or high transmission. According to the CDC's COVID Data Tracker, Del Norte County currently has a high level of transmission.
The recent increase in positive coronavirus cases stem from workplace and household-related transmission as well as gatherings over the Fourth of July, according to DHHS. Most cases have been detected in unvaccinated individuals, according to the department.
Vaccinated individuals rarely catch COVID-19 and when they do, they're far less likely to experience severe symptoms or require hospitalization, according to DHHS.
Meanwhile, DHHS is still working with "qualified candidates" for a new Public Health Officer and Deputy Public Health Officer. According to the department, they expect to make a formal recommendation to the Board of Supervisors at an upcoming meeting.
---
SHARE →