---
Jessica Cejnar / Wednesday, July 21 @ 5:52 p.m. / Local Government
Del Norte County Supervisors, Staff Mull How To Spend American Rescue Plan Dollars; First Allocation, $2.7 Million, Arrived in May
---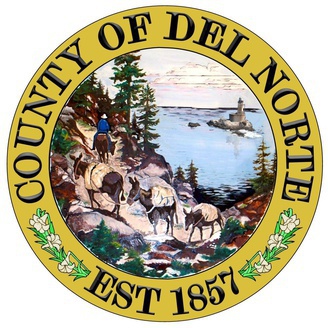 Previously:
• Jail Renovation Not Among Community-Funded Project Submissions; Del Norte County Set to Receive $5.4 Million in American Rescue Plan Dollars
###
Del Norte County elected officials and staff are still working out how to spend roughly $2.7 million in American Rescue Plan dollars that arrived about two months ago.
There's no hurry, Greg Burns, of Thorn Run Partners, the county's advocate in Washington D.C., told supervisors on Monday. And though there are rules on what they can and can't do with the money, there's also a lot of flexibility.
Leaving it in an interest-bearing account and figuring out how to use that interest is one option, according to Burns.
"The intent is to work with the administrative team and the rest of county staff to come up with different ideas, which we intend to present back to you," he said.
Del Norte County is slated to receive $5.4 million from the American Rescue Plan, Burns told county supervisors in May. The first half arrived in May while the second half is expected next year, he said.
The $2.7 million is currently sitting in county treasury, County Administrative Officer Neal Lopez told supervisors.
"This is just another revenue source," Lopez said. "It's a one-time revenue source. We're looking to put together a plan for expenditure over the next three to four fiscal years."
Approved by Congress earlier this year, the American Rescue Plan includes $350 billion nationwide for Coronavirus State and Local Fiscal Recovery funds, which is administered through the U.S. Treasury Department, which has since issued an "interim final rule" to define how the money can be used, according to Burns.
The Treasury Department is expected to deliver a final set of recommendations and guidelines using input from state and national organizations, Burns said.
"You have a wide latitude to spend your local funds," he said. "It's meant to cover the period between March 3, 2021, when the American Rescue Plan was signed into law, through the end of 2024, and you must have a plan to spend them by that date, but you don't have to spend all of the funds until 2026."
Recipients can use Coronavirus State and Local Recovery Fund dollars to support public health response to the COVID-19 pandemic; address negative impacts to the local economy as a result of the pandemic; replace public sector revenue loss; provide premium pay to essential workers and invest in water, sewer and broadband infrastructure.
According to Burns, supporting public health response also includes making capital improvements to congregate living facilities such as jails.
In May, Burns had discussed submitting a request for Community Funded Projects dollars to renovate the Del Norte County Jail to senators Dianne Feinstein and Alex Padilla. A previous request to U.S. Rep. Jared Huffman was unsuccessful since the Congressman could only submit 10 items to the appropriations committee.
On Monday, Burns said other ways American Rescue Plan dollars can be used to support public health response to the pandemic is covering the payroll costs of public employees whose work was related to the pandemic.
"These are not meant to be funds spent to replace public employee payroll costs from before March of this year," he said. "It's meant to be in the future, so the ongoing expense of responding to the COVID-19 pandemic. It includes public safety individuals, public health individuals, human services — any staff members that you have."
Burns noted that offsetting payroll costs for staff who responded to the pandemic could free up those dollars to be spent on other priorities.
As for negative economic impacts of the pandemic, Burns said support has already come to individuals, businesses and other entities through the Coronavirus Aid, Relief and Economic Security Act and other provisions of the American Rescue Plan Act.
Though he suggested the county be mindful to not duplicate benefits, Burns said the county's American Rescue Plan allocation could be used to offer loans and grants to small businesses and nonprofit organizations. Those dollars can also be used to offer rental, mortgage and utility assistance, especially since the moratorium on evictions is ending soon, Burns said.
One item Burns said the county may not be able to spend its American Rescue Plan allocation on was replacing public sector revenue loss, which was possible under a "very specific definition and very specific rules and guidelines."
"In my conversations with the county administrative team, I'm not sure you're eligible to use funds that way because I'm not sure you experienced enough of a revenue loss, again, as defined by the Department of the Treasury," he said.
This didn't sit will with Del Norte County Board of Supervisors Chairman Chris Howard, who noted that there were "clear losses" in transient occupancy tax, or hotel bed tax, dollars from April, May and June of 2020.
"Even though our TOT was up for a 12-month period, our second-quarter revenue for April, May and June were zero — we had no income basically for those periods of time with TOT," Howard said. "That is a public revenue loss from a lack of tourism to our community, I don't see how it could escape the definitions."
According to Lopez, the determination that Del Norte didn't suffer a loss of public sector revenue came from a U.S. Department of Treasury formula the auditor-controller's office had to use. Rather than analyzing Del Norte's revenue on a month-by-month basis, they were looking at its annual revenue, according to Lopez.
Howard noted that April, May and June of 2020 was a bad quarter.
"There was no revenue generated, but the remaining year, fortunately because restrictions were lifted in various sectors, those revenues were realized and realized 10-fold in some cases," he said. "So I can see how a formula might mess us up in that situation."
As for investing in water, sewer and broadband infrastructure, Burns said he and county administration had discussed conducting feasibility studies or planning activities for components of the sewer system that is within the county.
When it comes to broadband, Burns said the county needed to be specific on what its hoped-for outcomes would be.
"If that is a board priority it might be worth diving deeper into the details," he said. "We would need to come back to you once we heard you'd like to invest in broadband."
Though he didn't have questions, District 4 Supervisor Gerry Hemmingsen noted that to get the most out of its $5.4 million, the county would have to find a way to leverage those dollars.
"We're going to want to utilize those funds in a way that will help us into the future," he said. "I think that's the list we need to come up with and the Board will give direction at that point once we have that list in hand. It looks like we have a lot of flexibility."
---
SHARE →