---
Jessica Cejnar / Thursday, July 15 @ 5:01 p.m. / Education
Though DNUSD Supports Broadband for All Legislation, Trustees Plan Remove Resolution's Reference to Race and Ethnicity so it Reflects Del Norte
---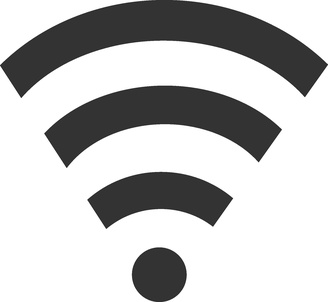 Though Del Norte Unified trustees supported a series of bills aimed at expanding broadband in California, some took issue with part of the resolution highlighting "a racial and ethnic gap" when it comes to internet access.
The resolution the Del Norte Unified School District Board of Trustees was asked to approve supported State Senate Bill 4, Assembly Bill 14 and Assembly Bill 34, collectively known as the Broadband for All Act of 2022.
But since DNUSD Superintendent Jeff Harris said it wasn't expected to "go anywhere" by the next school board meeting on Aug. 12, Board President Angela Greenough asked her colleagues, Charlaine Mazzei and Don McArthur, to do a bit of "wordsmithing."
"In the third paragraph (it says), there's a 'racial and ethnic gap in broadband access,'" Greenough said. "While I acknowledge that can be true, I think it's even bigger than that. There is a gap in broadband access. This is implying that racial-ethnic (people) are socio economically disadvantaged when that is not always the case and it's also claiming your gap is only because of your race or ethnicity, it's not because you live in a place where there is no access due to many other variations."
Greenough said she wanted to make sure the resolution reflected Del Norte County, an area where geography and location play a large role in whether someone has internet access or not.
According to DNUSD Superintendent Jeff Harris, if approved the legislation would place a $10 billion statewide general obligation on the Nov. 8, 2022 general election ballot.
Those dollars would "invest in broadband infrastructure throughout California and increase access to high speed internet prioritizing unserved and disadvantaged communities," Harris said Thursday.
"During COVID we had a lot of areas where students did not have access to internet and we felt that here, especially in our remote parts of our county," he said. "This will seek to fund a buildout of infrastructure throughout the state."
On June 2, SB 4 and AB 14 were approved by their respective houses and advanced to the Assembly and Senate, according to a news release from State Sen. Lena A. Gonzalez's, who represents Long Beach and authored SB 4.
According to Harris, AB 34 is being held in submission — being held back by state legislators while they're "continuing to have conversations."
Ryan Bahten, DNUSD's director of information network services, brought the resolution to the Board of Trustees' attention, arguing that universal internet access is a human right "as vital as water or electricity" and should be accessible by everyone.
COVID-19 highlighted the challenges when it comes to Del Norte County students accessing the internet, Bahten said. Even though schools are expected to offer in-person instruction in the fall, Bahten said the need for high-speed internet won't go away.
"You probably have to realize that a lot of these laws on the books are built around telephone access," he told trustees. "That's what these were written for decades ago. It's time to get some additional funding and change the structure about broadband as a service as more of a utility."
Bahten also noted that Greenough was right to point out that in Del Norte County, the digital divide doesn't necessarily exist on racial or ethnic lines. He said he didn't see a problem with revising the resolution to remove the reference to race and ethnicity.
"That gap is higher in our more remote areas, but the gap exists everywhere," Bahten said. "The gap can exist next door to us where internet is available due to socioeconomic reasons and it can also exist in our outlying areas too."
Mazzei, who represents Trustee Area 4, said in some areas of the state, a racial and ethnic gap may exist when it comes to internet access, but not in Del Norte County.
"Here it's more about where you live in the county and whether you can afford the access even if you're where you can get it," she said.
---
SHARE →