---
Jessica Cejnar / Thursday, Feb. 4 @ 10:16 a.m.
Former DNUSD Athletics Director Faces Sex Abuse Charges In Grants Pass
---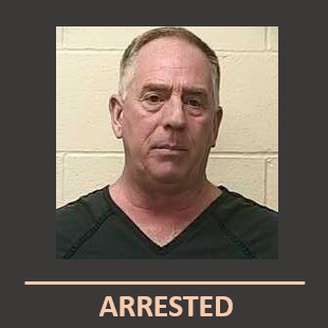 A former athletics director for Del Norte Unified School District has been arrested in Grants Pass after he allegedly sexually assaulted a 17-year-old girl.
Jay Reese, 60, allegedly met the victim at the Grants Pass Walmart on Jan. 28, took her to lunch and then to his home where she stayed overnight, according to a news release from Grants Pass Department of Public Safety.
During that time, Reese allegedly engaged in sexual contact with the victim without her consent, according to the news release.
Grants Pass detectives arrested Reese on Tuesday, acting on a report from Jan. 29.
Reese had worked as the DNUSD athletics director from September 2019 until April 2020, according to a school district Facebook post Thursday. During Reese's tenure, district officials and local law enforcement had received no reports or complaints of sexual misconduct on his part, according to the Facebook post.
District officials are working with the Grants Pass Department of Public Safety and are cooperating with the investigation.
The Grants Pass Department of Public Safety is continuing to investigate the charges against Reese. Anyone with information is asked to call Det. Heather Yerrick at (541) 450-6260.
---
SHARE →