---
Jessica Cejnar / Tuesday, Feb. 2 @ 3:50 p.m.
McGuire Co-Authors Bill Aimed At Boosting Tourism Jobs With Goal To Get 600,000 Hospitality Staffers Back To Work
---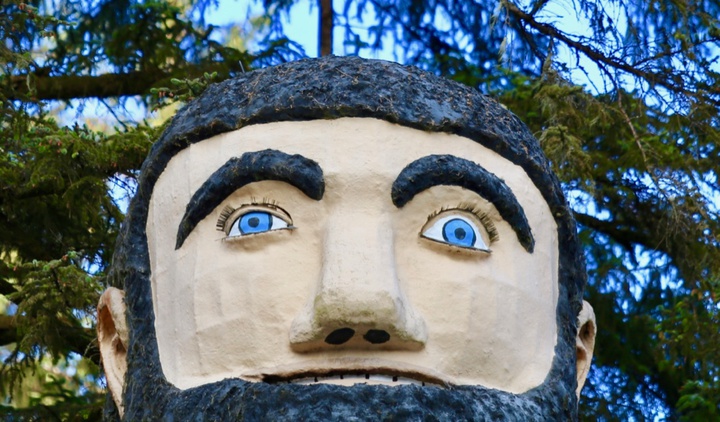 Though she was familiar with State Sen. Mike McGuire's new bill aimed at boosting tourism jobs, Cindy Vosburg, wasn't yet sure how Del Norte County will benefit.
COVID-19 has devastated many businesses in California and tourism, especially in rural areas, isn't immune to that, the Crescent City-Del Norte County Chamber of Commerce's executive director told the Wild Rivers Outpost on Tuesday. But rural communities may have weathered the pandemic better than urban and gateway areas such as San Francisco, Orange and San Diego counties, she said.
Vosburg said she and other representatives of the North Coast Tourism Council will discuss Senate Bill 285 with McGuire, whose district encompasses the area, in about two weeks.
"Being as we're rural versus urban or a gateway such as San Francisco or Orange County (and) San Diego, we were not hit and hurt as hard as those areas," she said. "Some people flocked out of those areas to Mendocino County, which is much closer to San Francisco than we are, or to some of the rural counties not wanting to be (where) the COVID counts were so bad. We are getting a ton of relocation and visitor pack requests for people who want to come here this year."
Co-authored by McGuire and Assemblywoman Sharon Quirk-Silva, who represents north Orange County, SB 285 would provide $45 million to Visit California for a strategic media and job recovery campaign. The bill's goal is to drive in-state travel to restaurants, hotels and tourist destinations, according to a Monday news release.
Visit California, a nonprofit that partners with visitors bureaus statewide, will "multiply the value of the appropriation" via newspapers and broadcast media, according to the news release.
The bill is endorsed by the California's News Publishers Association, saying the appropriation to Visit California could translate into much-needed advertising revenue for publications that serve ethnic communities.
The campaign will be launched when the California Department of Public Health declares it's safe to travel.
"We all know the coronavirus pandemic has had a devastating impact on the livelihoods of so many Californians — some of the hardest hit are those $600,000 employees who lost their hospitality jobs," McGuire said in a written statement. "While we see light at the end of the tunnel with the vaccine, we must set our sights on rebuilding our economy and supporting those who need it most."
Travelers spent $136 million in Del Norte County as of 2018, according to the 2020 Del Norte County Economic & Demographic Profile. There were 1,125 travel and recreation jobs in Del Norte County in 2018, accounting for about 10.2 percent of the county's workforce, according to the profile.
The document was prepared for the Del Norte Local Transportation Commission by California State University, Chico's Center for Economic Development.
Before COVID-19, 1.2 million California residents worked in hospitality and visitors spent $145 billion, generating $12.3 billion in state and local tax revenue, according to McGuire's news release.
Since last March, half of those 1.2 million residents lost their jobs and California lost $78.8 billion in visitor spending, according to McGuire's news release.
Visit California awards grants to the North Coast Tourism Council, which includes Del Norte, Humboldt, Mendocino and Lake counties, every year, Vosburg said. This enables representatives to market the region as a tourist destination as well as visit trade shows to promote the North Coast.
Last year, however, Vosburg said the North Coast Tourism Council had set its budget for the year, but Visit California reduced the amount of funding it normally allots to regional areas.
"They're weren't getting monies," she said. "They're funded by motels and restaurants and what not — they're not typically funded by the federal government. McGuire's bill is an unusual ask. He's asking, just like everybody's needing money, he's asking to help protect Visit California who promotes us to the world."
Since the beginning of the pandemic, rather than promote California to oversees travelers, Visit California has been promoting the state on a county by county basis, urging residents to explore their state. They've also urged residents in nearby states to visit California, but ceased when the California Department of Public Health issued regional stay at home orders, Vosburg said.
"At that point in their newsletters, they did say they were stopping all advertising until California opened again because it wasn't good stewardship promoting for people to come here when restaurants are closing and COVID is raging," she said. "They do a good job of being good stewards to the state … I know their plan for the $45 million will help promote rural communities as well as urban centers and the gateways."
---
SHARE →