---
Jessica Cejnar / Wednesday, Aug. 4, 2021 @ 4:47 p.m. / Local Government
Conflict of Interest Possibility Leads to Changes for Pool's Energy Efficiency Project
---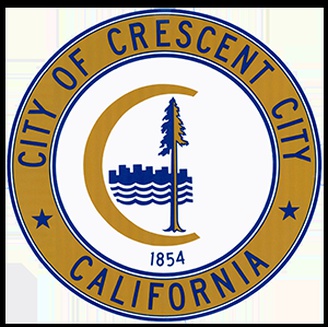 Previously:
• Energy Efficiency Project List Down to Two: Replace Aging Water Meters, Install Electric Heat Pump, Solar Panels at Pool
Though it will still design and present a project to increase the swimming pool's energy efficiency to Crescent City Councilors, Johnson Control will not spearhead its construction due to a potential conflict of interest.
At the advice of City Attorney Martha Rice, who cited California Government Code Section 4217, Councilors voted unanimously Monday to rescind approval of a project development agreement with Johnson Controls for the Fred Endert Municipal Pool energy service project.
Under Government Code Section 4217, energy efficiency companies cannot design a project under one contract and build the project under a second contract as this "presents a conflict of interest for the energy efficiency company," according to Rice.
Councilors on Monday also approved an amendment to a second project development agreement with Johnson Controls to replace existing water meters with an automated system.
Since the city is purchasing products and services through Minnesota-based Sourcewell, a government agency that works with other government organizations, conflict of interest issues don't apply, according to the city's staff report.
"Conflicts of interest apply in certain circumstances to consultants and not just employees and officials of the city," Rice told Councilors. "It is FPPC staff's opinion that if you enter into a PDA with a consultant where they're going to develop this project — they develop the project and then you award them an agreement to implement the project — under 4217, that, somehow, has created a conflict for the contractor."
Rice said she found this opinion as she was researching another matter and felt she should bring it to the Council's attention.
After conducting an energy audit of city facilities, Johnson Controls submitted a list of proposed projects to the City Council in February, stating that they could save Crescent City an estimated $4.7 million to $7.1 million in energy costs.
In June, Councilors approved project development agreement with Johnson Controls to replace an existing propane boiler at the pool with an electric heat pump as well as adding solar panels to the facility's roof.
Councilors in June also approved a project development agreement with Johnson Controls to replace the city's water meters with a system that allows them to be read remotely.
According to the city's staff report Monday, Johnson Controls has agreed to resolve the potential conflict of interest issue by designing and presenting the pool project to the City Council. Councilors can then choose whether or not to proceed with a construction contract.
"Johnson Controls will design the project at its own risk and anticipates presenting the pool project to the Council this fall," the staff report states. "Should the Council decide not to move forward with the pool project at that time, the city will not owe any breakage fee for the pool project."
If the city decided not to move forward with constructing the swimming pool project, it would have paid a breakage fee of $69,000 to Johnson Controls, according to the staff report.
On Monday, Rice said government agencies typically don't award a contract to design a project to a firm and then put the project out to bid and award it to the same firm for construction.
Rice said the interpretation that a conflict of interest exists in such a situation came from an attorney with the FPPC, but it's how energy companies have been operating for more than 10 years.
"Something will probably change with the Legislature amending the code or maybe the commission will weigh in and say they don't agree with staff's guidance," she said. "Billions of dollars have been put to use using this method."
Johnson Controls account executive, Brian Labrie, told Councilors that the firm he represents hadn't heard of the potential for a conflict of interest under Government Code 4217 before. He noted that it wasn't official guidance from the FPPC that Johnson Controls couldn't design, present and construct the project, but an attorney who works for the commission.
"We will only be moving forward with one contract and we would go back to the Council for your approval and would include the scope and all of the performance guarantees," he said, referring to the water meter project.
Though Councilors didn't agree with FPPC attorney's opinion, they pointed out that they can move forward with the swimming pool project.
"Johnson Controls is like a research and development (company) and when they're done, we can decide to go forward or not go forward, but we still get a product," Councilor Raymond Altman said. "We still get that research and development and we don't have to go forward and have them do the actual project."
---
SHARE →