---
Jessica Cejnar / Thursday, April 8 @ 4:23 p.m.
Del Norte Fairgrounds Cautiously Planning for 2021 Fair
---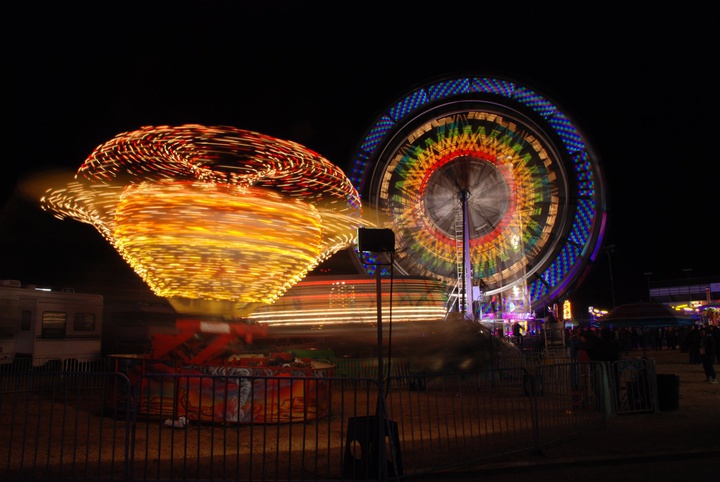 Previously:
• Del Norte County Fair Cancelled Due to COVID-19 Pandemic
###
Del Norte County will have a fair this year, though fairgrounds CEO Kimberly Floyd says she's not yet sure what it'll look like.
"I, honestly, have a lot of it in my brain and haven't put a whole lot down on paper yet," she told the Wild Rivers Outpost on Thursday.
With California Gov. Gavin Newsom announcing Tuesday that he plans to lift most coronavirus restrictions by June 15, Floyd said the fair will be from Aug. 5-8 this year. People are invited to enter the 2021 Fair Theme Contest for the chance to win a season pass. Entries are due April 21 via Facebook or emailed to info@dnfair.org.
Meanwhile, Floyd said she's been in touch with the Challenge of the Champions Rodeo Circuit, which held the 2019 Bulls and Barrels event, as well as carnival operator, Paul Mauerer Shows. She and other fairgrounds representatives are creating a blueprint for the livestock departments and are consulting with the Del Norte Public Health Branch.
"We're making sure that we are still following all of the safety guidelines and the state guidelines," Floyd said. "We want to make it very clear that we are going to have a safe and fun event that people can come out and enjoy."
Though he said by June 15, "we can start to open up as business as usual," Newsom said that'll be subject to "mask-wearing and ongoing vigilance," the Associated Press reported. This announcement comes as more people are getting vaccinated.
The 2020 Del Norte County Fair, along with many local mainstays, was canceled due to the COVID-19 pandemic. In May 2020, when the fair board made that announcement, Board President John Pritchett said sponsors had dried up, vendors were dropping out, Paul Mauerer Shows lacked the manpower for a carnival, and the state's regulations didn't allow for mass gatherings.
Fair boards in Humboldt, Siskiyou, Curry, Coos and Douglas counties had also canceled their fairs, according to Pritchett.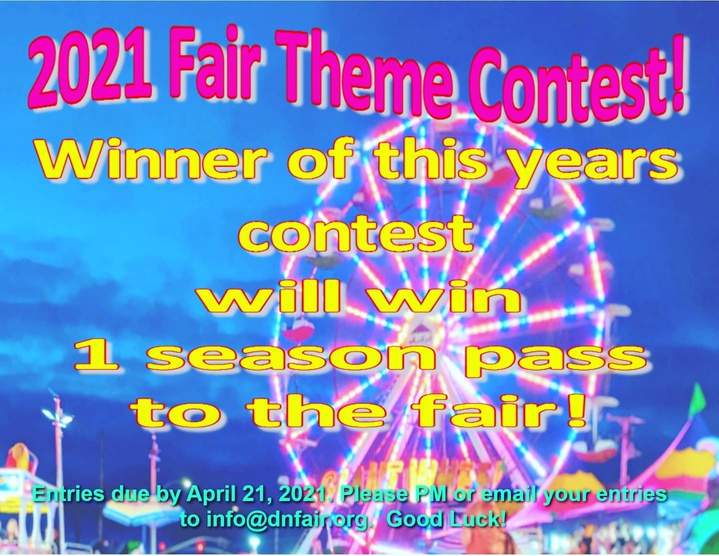 As a result, Floyd told the Outpost on Thursday, the Del Norte County Fairgrounds lost its primary revenue source. In 2019, the fairgrounds brought in $652,000 in revenue, she said. This money came from admissions, vendors and concessions, carnival revenue and entertainment at the fair as well as the Home Show and the Holiday Fair.
Fairground revenue in 2020 is estimated at $239,000, Floyd said. As a result, they cut back on expenses, including administration, maintenance and publicity expenses, she said.
"But it is still a massive gap when you only brought in $239,000 and you have expenses of $468,000," Floyd said.
Tax revenue from Measure F, the 2014 0.25 cent sales tax increase that is set to sunset in 2022, saved the fairgrounds during 2020, Floyd said.
"They were able to allow us to keep the doors open, keep the lights on and to provide services for the community even when we were closed," she said. "There are a lot of fairs that don't have the luxury that we do, and we will have the funds to have a fair this year."
Floyd said the California Department of Food and Agriculture had asked the fairgrounds last August to prepare two 2020-21 budgets — one for if there was a fair at 50 percent capacity and one if there was no fair.
"The challenge is trying to figure out what is (our) capacity and what is half of that," she said, "and then, how do you build a budget on that? Because the expenses still stay there."
The Del Norte County Fairgrounds has always had a limited staff, which largely stayed status quo during 2020, Floyd said. An office assistant had retired at the beginning of 2019 and another office assistant worked part-time in addition to Floyd herself, Floyd said.
The biggest change in terms of staff was the fairgrounds had contracted with an outside program for maintenance workers, Floyd said. However, that program went away during the pandemic, she said.
"It just went down to two maintenance staff, which, with 88 acres, is a lot of work," she said. "The 'on the grounds' sign is on the door quite a bit when I have to go out and help mow lawns and things."
Floyd compared it to the time when state employees were required to take furloughs, between 2009 and 2014. Her father, former fairgrounds CEO Randy Hatfield, had to lay off a lot of permanent staff and perform a lot of the grounds work himself.
"Smaller fairs have an easier time because we understand we are everything — the fair managers, the plumber, cleaner, maintenance," she said. "Plus, bookkeeper, and all of that other stuff."
In the four months or so between now and the fair's opening day, Floyd will also be looking for judges for the home economic exhibits in addition to entertainment and other acts. She said she's not concerned about competing with other events because fairs nationwide work together as a team.
Floyd said she'll also be seeking volunteers to help put the fair on, though she hasn't started on that process quite yet.
In fact, Floyd said, she's playing things a bit cautiously at the moment.
"We're not exactly sure how everything's going to look quite yet," she said. "We're being extremely optimistic that we can make this work."
---
SHARE →