---
John Ross Ferrara / Wednesday, April 14 @ 11:55 a.m. / Local Government
Brookings Mayor Jake Pieper Resigns
---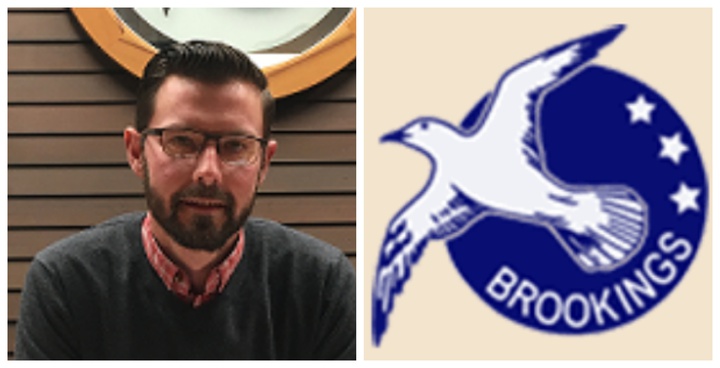 City of Brookings press release:
Jake Pieper resigned from his position as Mayor of the City of Brookings, on April 13, 2021, after nearly 13 years of public service to our City.

Pieper was appointed June 9, 2008, to the Brookings City Council at the age of 25, the youngest City Councilor in Brookings history. After his initial appointment he was elected to his council position in 2010, and re-elected in 2014.

He was appointed Council President in 2012, and reappointed in 2013 and 2014. He was elected as Mayor in 2016 and re-elected in 2018 and 2020. During this time, he served as chair of the Brookings Urban Renewal Agency.

While serving as a City Councilor and Mayor for the City of Brookings, Pieper also served on the Border Coast Regional Airport Authority, Curry County Recycling Board, the Household Hazardous Waste Management Steering Committee, and Urban Renewal Advisory Commission. As Mayor, he was the Chair of the Budget Committee for both the City and Urban Renewal Agency.

Many projects, improvements, and other accomplishments have been completed during Pieper's tenure, in which he was an integral part. Some of the most significant were:

The completion of Water, Wastewater and Stormwater Master Plans which have resulted in many large infrastructure overhaul projects.
Two parks master plans (2011 and 2019) and the implementation of over fifty projects identified in the 2011 parks master plan including the redevelopment of Easy Manor Park and the Azalea Park Ball Field Reconfiguration Project.
The implementation of the local fuel tax used to fund street improvements identified in the pavement management plan.
Contract Services for Water and Wastewater Treatment
Railroad Street Improvement Project
Downtown Street Improvements, streetscape and undergrounding of utilities
Stabilization of Water and Wastewater rates
Acquisition of the Brookings Airport
City Hall Siesmic Retrofit
Relocation of the SW Oregon Community College
Building of the Emergency Operations Center
Airport Water Tank
Salmon Run Golf Course Management
Building of the Capella
Chetco Point Park Trail Improvements
Emergency Room Facility
Downtown Fayade Improvement
Airport Fire Training Facility
Reinstatement of the School Resource Officer position
Creation of a Community Resource Officer position
Azalea Park Basketball Courts
Stout Park & Chetco Point Dog Parks
Assisted the City thru complexity of COVID 19

The City would like to thank Jake Pieper and acknowledge all of his contributions to the City of Brookings over the last 13 years. He has always had the best interest of our community at heart. He has been a great and dedicated Mayor and Councilor throughout his time on the City Council and we wish him all the best in his future endeavors. He will be greatly missed.
---
SHARE →