---
Jessica Cejnar / Tuesday, April 13 @ 4:20 p.m.
Del Norte County Opposes Proposed Enhancements to Calif. Open Meeting Law, States AB 339 Imposes Significant Costs on Local Government
---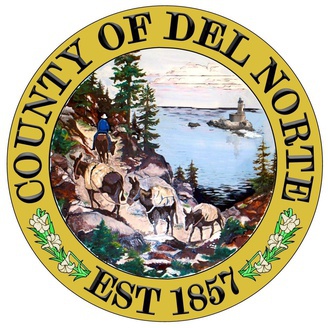 Del Norte County supervisors on Tuesday called a proposed law enhancing California's Ralph M. Brown Act a "one-size-fits-all" proposition that means extra costs for local government.
Four supervisors signed onto an opposition letter to San Jose Assemblyman Alex Lee, co-author of AB 339, taking issue with proposed requirements that gives the public the option to participate in meetings via call-in or internet-based services in addition to going to the meeting in person.
Supervisors also opposed the proposed requirement for local governments to offer real-time translation at public meetings as well as to translate meeting materials into a language other than English. District 5 Supervisor Bob Berkowitz was absent.
"Imposing these mandated costs on local agencies under particularly challenging fiscal circumstances coupled with overwhelming practical challenges associated with implementing such a measure makes us deeply concerned about local agencies' ability to effectively conduct the people's business," the county's letter states.
Lee and his colleague, Assemblywoman Cristina Garcia, of Southeast Los Angeles, introduced the AB 339 in January.
Del Norte's opposition letter, signed by Board Chair Chris Howard, follows the lead of the Rural County Representatives of California, or RCRC, and other local agencies, County Administrative Officer Neal Lopez told supervisors. Most local agencies oppose AB 339 until the funding issues are addressed, he said.
RCRC and several other agencies including the League of California Cities, the California State Association of Counties, Urban Counties of California and the Association of California School Administrators sent a similar opposition letter to Lee on March 25.
In its letter, Del Norte County noted that once the COVID-19 state of emergency is lifted and in-person meetings are once again the norm, local governments will face technological and staffing challenges to provide a live mic for public comment and connecting that system to a teleconferencing and an internet-based service.
This would require "significant one-time equipment expenses" as well as ongoing costs to staff and maintain these services, Del Norte's letter states.
AB 339 also fails to provide flexibility for local governments to manage their own affairs, Del Norte's letter states.
"For example, what happens if either the teleconferencing service or the internet-based option aren't available or have their servers go down during a meeting?" the letter asks. "It is our understanding if this bill became law that we would not be able to conduct Brown Act compliant meetings without utilizing the services advertised on our meeting announcements. This means that conditions necessary to operate our meetings are outside of our control and wholly determine whether the meetings can take place or not."
The county's letter also refers to the Dymally-Alatorre Bilingual Services Act and AB 339's potential to place those translation requirements under the Brown Act instead. Del Norte's letter notes that the Dymally-Alatorre Bilingual Services Act recognizes "the diversity of local agencies in size, scope, location, services offered and financial resources available" while AB 339 does not.
"Under this bill, local public agencies, regardless of size, financial resources or the public's desire for services, would be required to employ a translator for any language that is spoken by 5 percent or more of the agency's jurisdiction for services during a meeting," the letter states. "This, again, raises the question of what happens if enough translators are not available for every meeting. There are thousands of public agencies in the state governed by the Brown Act and forcing them to schedule their meetings and their work around a workforce, the capacity of which is unknown, raises serious concerns about how local officials are to continue the work that is expected of them."
Though all supervisors present at Tuesday's meeting agreed with the opposition letter, the sole public commenter, Robert Derego, said anything that makes public involvement a more viable investment is worth it. People don't really show up to local public meetings, he said.
"Most of these meetings are very hollow chambers — literally when there's not a pandemic," Derego said. "There's normally not anybody in there unless they're giving out plaques or someone has a special interest measure. You really don't get the public involved a whole lot."
District 4 Supervisor Gerry Hemmingsen, who made the motion to approve the opposition letter, called AB 339 "another one of those one-size fits all (with) unfunded mandates that's thrust upon rural counties and smaller counties that just doesn't work well."
District 1 Supervisor Darrin Short seconded Hemmingsen's motion, while Howard said AB 339 is "not ready for the show room and it probably won't get there."
Documents:
---
SHARE →