---
Jessica Cejnar / Wednesday, Sept. 9, 2020 @ 12:11 p.m.
(Updated) 199 Closed at South Fork Road; Big Flat, Hiouchi At Stand By for Evacuation
---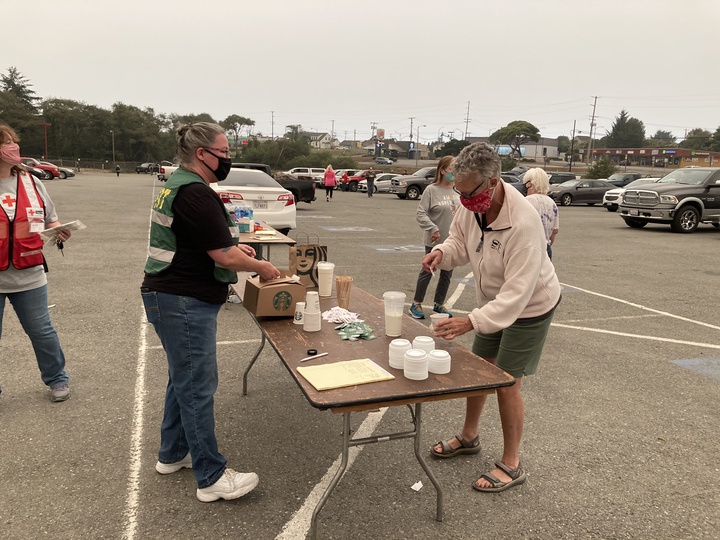 Gasquet residents evacuated this morning due to the Slater Fire, which started in Happy Camp on Tuesday.
Meanwhile, residents in the Big Flat and Hiouchi areas are on stand by to evacuate, Del Norte Office of Emergency Services spokesman Bill Steven said during an interview on KCRE 94.3 FM at about noon on Wednesday.
According to Steven, the fire near is Knopki Creek — roughly five miles north of Gasquet. The fire entered Del Norte County near Collier Tunnel and is on both sides of U.S. 199, Steven said.
"It continues to grow and move where the decision was made to evacuate Gasquet," Steven said on KCRE.
Steven also encouraged people to call (707) 464-0911 for more information.
The Slater Fire started on U.S. Forest Service land near Happy Camp on Tuesday and grew from 150 acres to 22,000 acres in about eight hours, Steven said. Offshore winds blew the smoke from the fire into Del Norte County, turning day into night at about 3 p.m. Tuesday, he said.
The Del Norte County Fairgrounds is serving as a temporary evacuation point currently, though because of COVID-19 it isn't offering shelter, Steven said. A limited number of motel rooms are being offered to those who may have mobility or other health issues, he said, but they aren't available for everyone.
The Del Norte County Fairgrounds are offering limited hookups for RVs, according to CEO Kim Floyd.
The Del Norte Disaster Animal Response Team is still gearing up, though the fairgrounds is also offering accommodation for animals, according to Steven.
The Tolowa Dee-ni' Nation has also indicated that 200 dry spaces are available for evacuees at Howonquet Resort, formerly Ship Ashore Resort on U.S. 101 in Smith River.
Del Norte Unified School District has also canceled school due to the fires. The school district will hold a webinar that will include information about the fires.
For more information, visit Prepare Del Norte.
---
SHARE →