---
Jessica Cejnar / Wednesday, Sept. 30, 2020 @ 5:14 p.m.
Caltrans Plan Closure of N. Fred Haight Drive at U.S. 101 Starting Thursday; Traffic Signal Will Be Placed At Intersection Next Week
---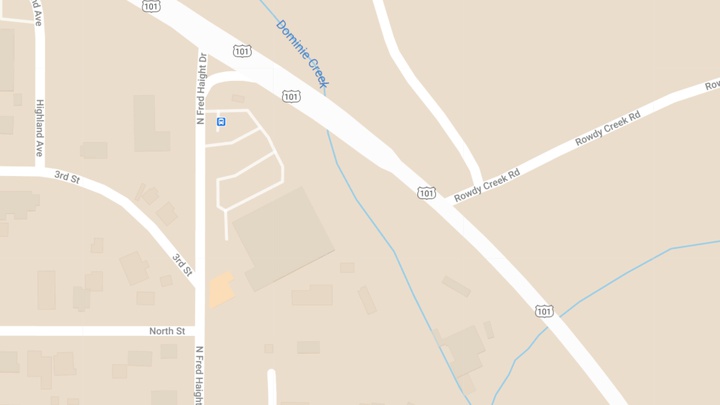 Caltrans is advising Smith River residents who use N. Fred Haight Drive to access U.S. 101 to make other arrangements.
Starting tomorrow the agency will begin building a new bridge over Dominie Creek. From a Caltrans PSA Wednesday:
Attention Smith River residents: Motorists who take N. Fred Haight Drive to and from U.S. Highway 101 will need to use an alternate route until Spring 2021. The northbound U.S. 101 to westbound N. Fred Haight Drive and eastbound N. Fred Haight Drive to northbound and southbound U.S. 101 will be closed beginning Thursday, Oct. 1.

A temporary traffic signal will be activated on Wednesday, Oct. 7 from north of Rowdy Creek Road to N. Fred Haight Drive. Traffic will be restricted to one lane through the signal. Rowdy Creek Road will remain open.

Motorists are encouraged to anticipate an extra five minutes in their routes for the detour.

This project will remove a reinforced concrete box culvert and will construct the all-new Dominie Creek Bridge, along with creek restoration work. We'd like to thank you in advance for your patience as this work will improve drainage during inclement weather conditions and benefit fish passage, among other upsides.
---
SHARE →