---
Jessica Cejnar / Wednesday, Sept. 2 @ 5:55 p.m. / Local Government
Harbor District Hopes Switching Operating Systems Will Prevent Missed RV Park, Slip Reservations
---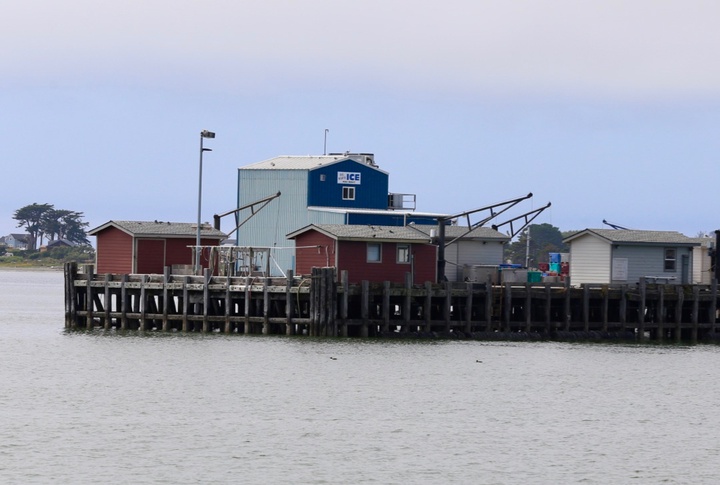 Though the base price is higher, the Crescent City Harbor District will switch over to a new operating system staff say will save money in ongoing support and prevent missed RV and boat reservations.
Port commissioners on Tuesday unanimously approved replacing the harbor's current management system, Scribble, with Molo Marina Management. Their decision comes after Harbor District employee Ashley Thompson said the port was losing about $1,100 a month from missed reservations at its RV parks.
"We can't check people in and we can't check people out," Thompson told Harbor District commissioners. "We went down from August 14 for four days. That's four days worth of reservations we couldn't make."
Commissioner Wes White, who made the motion to replace Scribble with Molo, included a caveat to run that decision by the port's accountant since she would have to transition to anew accounting platform.
According to Thompson, the Crescent City Harbor District pays about $5,200 a year for Scribble. That doesn't include upgrades or adding extra computers, she said, plus the harbor has to pay for support if the system goes down after hours or during the weekend.
In addition to a 15 percent service fee for Scribble, the Harbor District had paid $2,000 a year for IT support and $900 for bookkeeping, Thompson said.
With Molo, though the cost to the Harbor District would be $6,990 per year, Thompson said the system is easier to navigate, which means less training time.
Crescent City Harbormaster Charlie Helms told commissioners that the harbor can use the Molo system to manage both its slip rentals for boats as well as RV spaces from multiple devices including tablets and smart phones.
"Commissioners, if they like, can go on and look at the dashboard," he said. "It's really great for everyone to be looking at … the same kind of information."
According to Helms, Molo would only bill the Crescent City Harbor District based on the number of boat slips and spaces that would the port would manage. The $6,990-a-year figure Thompson told commissioners about was based on the port's 318 slips and RV spaces, Helms said.
According to Thompson, staff and Molo representatives met to discuss pricing at the busiest time for Bayside RV and Redwood Harbor Village since the COVID-19 pandemic struck. Redwood Harbor Village has 70 tenants that live in the park full-time, she said, adding that July and August are the park's busiest months.
---
SHARE →