---
Jessica Cejnar / Thursday, Sept. 17 @ 7:34 p.m. / COVID-19, Education
Staff Charge Del Norte Unified Admin With Lack of Communication, Training As Phase 2 Learning Transition Is Delayed
---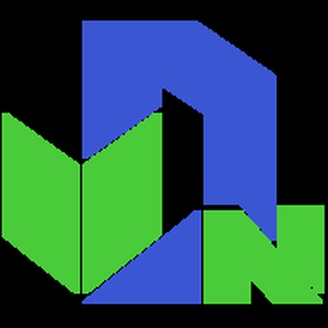 Teachers have thrown out — as one trustee put it — the "strike card" and classified staff say there's been inadequate training over how to handle students returning to campus amid the COVID-19 pandemic.
While he acknowledged the confusion, Del Norte Unified School District superintendent Jeff Harris said guidelines have shifted considerably since schools shuttered in March over how far apart students should be from each other.
Harris also noted that California Department of Public Health guidelines and those provided by the Regional Association of Northern California Health Officers, which include Del Norte County public health officer, Dr. Warren Rehwaldt, also differ.
"The RANCHO document … takes what's in the California Department of Public Health guidelines and regionalizes it for the reality of Northern California counties," Harris told the DNUSD Board of Trustees on Thursday. "Some of those differences were buses. Also what we had been hearing early on was cohorts had to be groups of 10 or less and students had to be seated six feet apart. The RANCHO document states cohorts can be up to a full class size as long as students can be seated 3 feet or more apart."
Roughly 140 students are expected to return to Del Norte schools on Monday as the district transitions from full online learning to bringing small cohorts back into the classroom, according to Harris. Roughly 18 teachers will be working with those students, he said, along with numerous classified staff.
However because of a delay in cleaning supplies and personal protective equipment, bringing small students back into the classroom was delayed by about a week, Harris said.
Small groups of special education students, homeless youth, foster youth, English language learners and other high needs students were expected to be back in the classroom part-time on Sept. 14.
However, Del Norte Teachers Association lead negotiator Paige Thompson, a fifth-grade teacher at Mary Peacock Elementary School, said many DNTA members, which includes teachers, counselors and other certificated staff, hadn't seen a completed site safety plan.
"On Monday evening, the district was still figuring out which students would be invited back into what has now been dubbed Phase 2.1 or 2.A," Thompson said. "On Monday, we're not entering into a full Phase 2 — it's a pre-Phase 2 — one week before the phase began we were still figuring out who the students were."
Thompson's colleagues, Del Norte High School teacher Cheryl Bradley and DNTA president Marshall Jones, who teachers at Smith River School, presented the findings of a survey consisting of 114 participants.
According to Bradley, teachers were asked they were aware of clear protocols for masks, sanitation, deep cleaning, physical distancing among their students and the arrangement of shared spaces. Most replied that they weren't, Bradley said.
DNTA also polled teachers using a 1-5 scale with 4 and 5 indicating they'd be willing to strike over the issue, Bradley said. According to Bradley, about 50 percent indicated they were willing to strike if students weren't kept safely apart six feet or more.
More than 70 percent were willing to strike if students couldn't be kept at least 3 feet apart from each other, Bradley said. More than 75 percent of the survey's respondents indicated they would be willing to strike if students weren't required to wear masks or if masking requirements weren't enforced, she said.
When it comes to student cohorts of up to 14, Bradley said some teachers were willing to work with a cohort of that size, though 44 percent still indicated they would strike over that issue.
"Clearly we are not informed. We are not trained. We are worried about how students will safely return to school," Bradley told trustees. "We want kids back on campus. I am not a trained distance learning teacher. I hate this. But I want my students safe."
Classified staff, for their part, hadn't been notified whether students would return to campus on Sept. 14 when their union representatives met with district administrators roughly six days prior, said Sarah Mitchell, vice president of the California School Employees Association Great Northern 178 chapter.
District administrators told CSEA representatives on Sept. 15 that small cohorts of students were coming back on Monday, Mitchell said.
After that meeting, CSEA representatives tried to find out if individual campuses had been finalized and reviewed with staff, Mitchell said. They tried to find out what meal and recess procedures would be and who would staff them. Mitchell said classified staff also asked what transitioning into Phase 2 would mean for after school and preschool programs.
Mitchell said, classified staff who work with special education students had hoped to receive more information from DNUSD administrators on Wednesday, but left that meeting with more confusion.
"District administration came to that meeting without an agenda. They did not guide that meeting in an informational way," she said. "We have worked so hard. We do want to bring students back, but it is not fair to use us as guinea pigs and have us create these procedures of safety as we're doing it."
Harris acknowledged the need for having protocols in writing. School principals are continuing to work on a districtwide pandemic plan and have received input over the summer. That pandemic plan meets state and local health guidelines, he said.
Harris said the pandemic plan meets with Rehwaldt's approval, however while he's required to advise, the public health officer isn't required to approve the plan.
"I value input that Marshall and Cheryl (provided) with the survey and listening to Sarah (Mitchell) talk about what the concerns of CSEA members are," Harris said.
According to Harris, however, the plans are different at each school. He noted that Mary Peacock Elementary School is predominantly indoors while Redwood is predominantly outdoors. Crescent Elk Middle School is both indoors and outdoors and has two stories, he said. The plans for each school site addresses what restrooms can be used, how students are entering and exiting the building, Harris said.
"Many of the people I've spoken with, teachers and some classified, have said 'We're very clear on the plans. Our principals have gone over them multiple times,'" Harris said. "I can't guarantee the feeling of every teacher at every site across the district. Some (principals) are still working on plans. They weren't fully executed the way they should have been or could have been and they're in the process of working on those right now."
Harris said that while "he feels the burn" in getting 18 teachers and classified staff back into the classroom, but many of the issues will be more relevant when the district brings larger groups of students back on Oct. 5 as it transitions into Phase 3.
"As we go through trying to get things out, I think where we are having some significant issues is we're being asked for some extremely detailed information for processes at school sites," Harris said. "And, again, it goes back to these are conversations with school site principals and school site employees that we aren't necessarily able to answer or create at a district level."
It was the District 3 representative on the DNUSD Board of Trustees, Frank Magarino, who is up for re-election in November, who said he was bothered at Bradley's "throwing out the strike card."
Before Jones' DNTA report, Magarino said he had been speaking with parents whose kids are regressing and aren't getting the education they're entitled to.
"We're six months into this figuring (out) and negotiating dealing with a lot of commonsense stuff," Magarino said, adding that he couldn't understand why Safeway and Walmart are able to come up with safety protocols that work for them but DNUSD is unable to. "Our community is dying on the vine. Kids are regressing. We need to plow through and be very diligent about staying safe because we can't continue this pernicious road that we're on. I figured it out. I don't understand why we need to negotiate this stuff."
Jones responded to Magarino, saying he doesn't want to strike.
"What other means do we have to get the point across that leadership has failed us?" Jones asked Magarino. "That we could have sat down in June and solved these problems and then we could have come in and be safe. When my kids show up, when and if we bring these kids back, I don't have a protocol as to where I'm supposed to be. Am I supposed to be in my room waiting for my kids to show up or am I supposed to be waiting out there for 250 kids to show up? Hopefully we can still work this out in a way that is going to be safe for all."
District 4 trustee Charlaine Mazzei, who is running unopposed for her first full term on the DNUSD school board, said it's reasonable for people to ask how to keep their workplace safe. Noting that she has a special education student who is expected to be in school on Monday, Mazzei said the district should come up with a decision on the nuts and bolts of how far apart kids have to be and how teachers and classified staff should proceed with in-person learning.
"If site principals are still working on a site plan that's comprehensive enough, then they need to be persuaded to speed it up a little bit," she said. "Because as a parent, I still haven't received information as to what my child is going to be expected to do when he goes to school."
In addition to Jones, several other teachers chastised Magarino for his comments regarding the need for negotiations and training on how to bring kids back in the classroom safe. Fourth-grade teacher Kelly James, in particular, called out Magarino for insisting that things return to normal as soon as possible.
"I feel like this is our bridge moment," James said. "My entire life I've been told, 'Oh, Kelly, if everyone was standing on a bridge and jumping off, would you? And the answer is always supposed to be no. But I'm watching all of you — and, Frank, you're leading the way — jumping off into a pool of hopes and wishes."
DNUSD began the 2020-21 school year on Aug. 31 with full online learning. It's expected to transition into Phase 3, a blended learning model incorporating both in-classroom learning and distance learning in cohorts not to exceed 50 percent of the total class, on Oct. 5.
This is dependent on the availability of supplies, including hand sanitizer, disinfecting spray and wipes and personal protective equipment such as gloves and masks, Harris said.
---
SHARE →