---
John Ross Ferrara / Thursday, Sept. 10 @ 5:55 p.m. / Crime
Stop for Broken Tail Light Leads to Seizure of Heroin, Suboxone and Replica Guns; Suspect Fled Scene, CCPD Says
---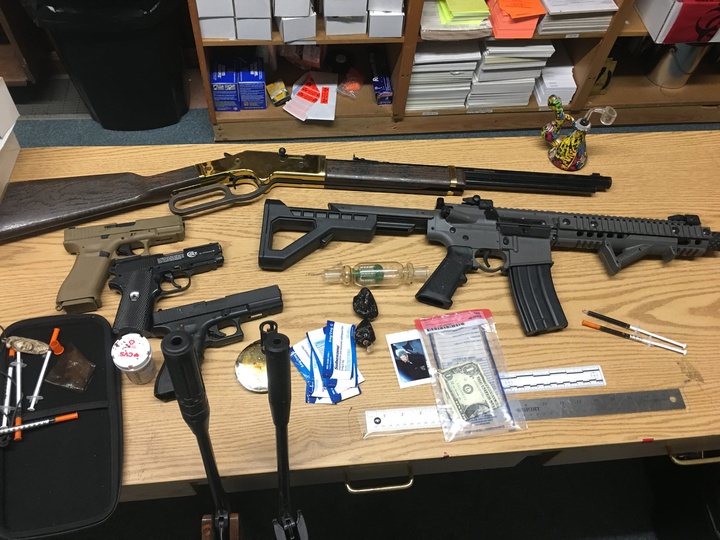 Crescent City Police Department:
We had a little bit of excitement in the city limits today as some of you may have already seen. At about 1 p.m., Officer Pearson attempted to conduct a traffic stop on a vehicle for a broken tail lamp.

The driver of the vehicle failed to yield to the traffic stop for several blocks, and then he exited the vehicle while it was still rolling forward in the 1000 block of K Street.

The driver then fled the scene and down the embankment toward The Club.

Officer Pearson was able to secure the vehicle along with the passenger of the vehicle, before any damage was done to the other vehicles parked on the street.

Although we were able to identify the driver of the vehicle as Rosco Reidel, we were unable to locate him in the area.

We will be seeking a warrant for his arrest based upon the items located in the vehicle, which included close to two ounces of heroin, several hypodermic needles loaded with suspected heroin, Suboxone strips, and replica firearms as well. The case in still under investigation and will be forwarded to the District Attorney's Office for review.
---
SHARE →