---
Jessica Cejnar / Thursday, Oct. 8, 2020 @ 3:49 p.m.
Crescent Elk, Smith River School Students Test Positive For COVID-19; Campuses Can Stay Open, Public Health Officer Says
---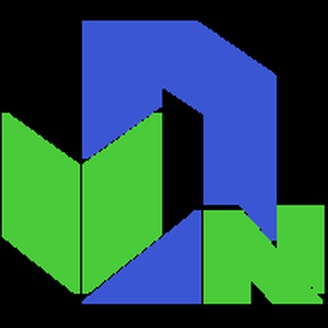 One student at Crescent Elk Middle School and another at Smith River School have tested positive for COVID-19, local education and health officials confirmed.
The students did not contract the disease at school, according to a letter to the community Thursday from Del Norte Unified School District Superintendent Jeff Harris and Public Health Officer, Dr. Warren Rehwaldt.
Del Norte County has 14 active COVID-19 cases as of Wednesday, according to the Public Health Branch. Five new cases were reported on Wednesday.
From Harris and Rehwaldt's joint letter:
Del Norte Public Health and the Del Norte Unified School District were notified today of two positive cases of students with COVID-19, one at Crescent Elk Middle School and one at Smith River School, both in the Monday/Wednesday cohorts. In both cases, we had been previously notified of close contacts, and the two students were quarantined at that time to avoid any further exposure to other students or staff.

In neither case did the students contract COVID-19 at school.

The occurrence of positive cases means that the following steps will be put into place immediately:

Public Health, with cooperation of the District, will begin contact tracing.

-All affected students and staff, in the two cohorts only, will be placed on quarantine for 14 calendar days. Schools will notify those families regarding how to access school by distance learning.

-The District will work with the schools to clean and disinfect the classrooms, per California Department of Public Health and CDC guidelines, and in accordance with the District Epidemic/Pandemic Safety Plan.

-Based on contact tracing by Public Health, any other students or staff who were in close contact with the positive cases may be quarantined.

-COVID-19 testing will most likely be recommended for all quarantined students and staff, and they should contact their local healthcare provider or follow directions from Public Health when contacted.

At this time, no school closures are recommended. Individual school closure is recommended based on the number of cases, the percentage of the teacher/students/staff that are positive for COVID-19, in consultation with our county Public Health department. Individual school closure may be appropriate when there are multiple cases in multiple cohorts at a school or when at least 5 percent of the total number of teachers/student/staff are cases within a 14-day period, depending on the size and physical layout of the school.

Public Health and the District have been and will continue to work closely together to help our schools and community remain healthy and safe. Please remember that this is why our schools are implementing cohorts and why the wearing of face coverings, physical distancing, and hand washing or sanitizing are so important.

As Dr. Rehwaldt has stated many times, we will not be able to stop the virus or ensure that no one contracts it, but we can minimize exposure, slow the spread, and continue to take a slow, methodical, and thoughtful approach to students returning to school.

Thank you for helping to ensure the health and wellness of everyone in our community.

Sincerely,
Warren Rehwaldt, MD, Public Health Officer
Jeff Harris, Superintendent
---
SHARE →