---
Jessica Cejnar / Monday, Oct. 19, 2020 @ 5:14 p.m.
Solid Waste Authority Director's Assault Brings Safety Issues At Old Landfill 'To A Head'; 25-year-old Crescent City Man Arrested In Connection With Incident
---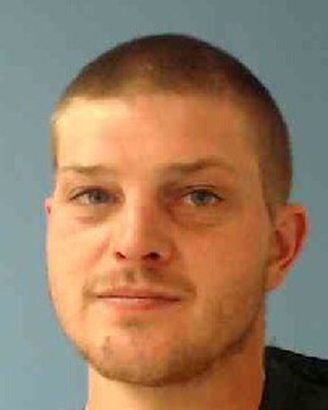 A 25-year-old man was arrested Saturday after he allegedly assaulted Tedd Ward, director of the Del Norte Solid Waste Management Authority, at the Crescent City Landfill on Oct. 8.
Sparky-Lee Wyatt Phillips, of Crescent City, faces a slew of charges including possessing a controlled substance; robbery; assault with a deadly weapon; failure to appear after a written promise; obstructing or resisting; and possession of paraphernalia, according to the Del Norte County Sheriff's Office.
Phillips made his first appearance at the Del Norte County Courthouse on Monday, according to the Del Norte County District Attorney's Office.
A second suspect was referred to in the original report from Oct. 8, but there hasn't been enough evidence to positively identify them, according to Del Norte County Undersheriff Randy Waltz.
Ward, who suffered a broken rib and a punctured lung, said his assault is the latest in ongoing trespassing and vandalism issues at the 167-acre county-owned property on Hights Access Road near Old Mill Road outside Crescent City. The area borders Tolowa Dunes State Park, the Lake Earl Wildlife Area and a handful of residential properties, he said.
Ward has brought the incident to the attention of the DNSWMA Board of Directors, who will consider pursuing a civil restraining order against Phillips on Tuesday. The DNSWMA Board will also discuss the ongoing security issues at the landfill and other authority-managed properties.
"It's absolutely brought it to a head and it's emphasized to me that it's not safe for any of our employees to be out there under any circumstances," Ward told the Wild Rivers Outpost, referring to his assault. "We'll address this as an ongoing security issue. It's sad. It's disappointing, but it's also a huge concern for our workers and for the neighborhood."
On Oct. 8 at about 6:14 p.m., Ward was walking south along Hights Access Road at the landfill when he heard ATVs preparing to drive behind the locked gate and began taking video using his phone, according to a report Ward submitted to the Del Norte County Sheriff's Office. He called 911 to complain about the trespassing, when he saw the ATVs speeding toward him.
"I reported to dispatch that I needed help as it very much looked like they were coming after me," Ward wrote in his report. "The first ATV tried to run me over at that point and I fell to the ground. The assailant then dismounted the ATV and came after me."
According to Ward, the suspect told Ward to delete his pictures and demanded his phone. When Ward refused, the assailant punched him multiple times in the face and asked Ward why he was threatening him and his family.
Ward, who acknowledged that the incident occurred after working hours, said he can't stop his work duties, especially when people are threatened.
"I'm just there trying to document what's happening on the property," Ward told the Outpost. "I shouldn't be concerned about safety and yet it seems I must be."
According to Ward's report, he received 40-50 punches, his glasses were knocked from his face and he fell to the ground. Ward stated he was struck in the side — he couldn't tell if it was a kick or a punch — his keys fell out of his pocket and a second assailant grabbed the keys and stole them.
"I tried to run away, and the primary assailant once again tried to run me over wiht his ATV," Ward stated. "I ducked behind some barbed wire fence further north on Hight sAccess and escaped. As I was doing so, he said 'I know where you live… and I'll burn your f—- house down.'"
In his report, Ward stated he met Sheriff's Deputy Enrique Ortega, submitted his report of the assault and showed him the video.
Ward said he also remembered that his colleagues with the DNSWMA had encountered the subjects involved in his assault several weeks prior to the incident. Ward said he forwarded the name of the "suspected primary assailant" to Ortega.
Ward said he spent the night at Sutter Coast Hospital. In addition to a broken rib and collapsed lung, he sustained a cut to the left eyebrow and abrasions on his left arm and inner left leg. He said his lips were puffy and bleeding and the left side of his head was swollen. Ward said his left front tooth had also been chipped.
"At the hospital, the physicians performed surgery to vent the air around my lung," Ward stated. "After multiple x-rays confirming that healing was progressing, they removed the vent in my chest the following afternoon and I was discharged."
Ward said he's asking the DNSWMA Board of Directors to consider pursuing a civil restraining order against Phillips to protect authority staff. Ward also noted that another reason the DNSWMA is considering security measures at the old landfill is because many pedestrians and bicyclists use the area to recreate.
"We don't have any problems with pedestrians or people riding bikes, it's really motorized vehicles that are an ongoing concern and then we don't want any firearms either," he said. "We have had ongoing vandalism issues, everything from damaged gates… to gunshots of various pieces of equipment."
The Crescent City Landfill opened in the late 1970s and operated until 2005, Ward told the Outpost. Its closure was complete in 2006.
The DNSWMA on behalf of the county is charged with managing the landfill for a minimum of 30 years, according to Ward. This includes ensuring the landfill's liner remains intact and its drainage structures are working.
The DNSWMA Board of Directors meets at 4 p.m. Tuesday. To participate in the meeting, click here.
---
SHARE →