---
Jessica Cejnar / Thursday, Oct. 1, 2020 @ 4:06 p.m. / Crime
Suspect Caught In New DNSO Operation Targeting Child Predators Enters Not Guilty Plea To Charges That He Arranged To Meet A 14-year-old
---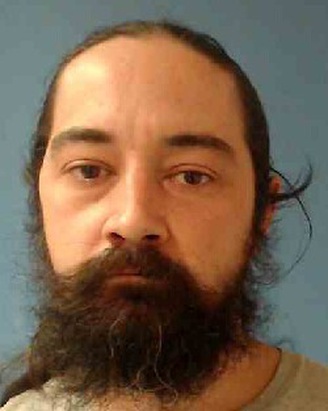 Previously:
• 39-year-old Man Charged With Arranging to Meet A 14-year-old For Sex
###
A 39-year-old man pleaded not guilty Thursday in connection with allegations that he attempted to meet a 14-year-old girl for sex at a local beach.
Jason Allyn Walton was arrested Saturday as part of a new Del Norte County Sheriff's operation using undercover decoys to target child predators.
On Thursday, Walton appeared before Del Norte County Judge Robert Cochran who decided that the defendant's bail should continue to be $100,000. Cochran arrived at his decision after Del Norte County Probation Officer Jennifer Williamson said that though Walton doesn't have a criminal history, he would be a risk to the community if he was released on his own recognizance.
"It's impossible to supervise his social media and internet use," Williamson told Cochran. "He would just be remotely supervised."
Walton faces charges of sending harmful matter with the intent to seduce a minor; arranging to meet with a minor for sexual purposes; and contacting a minor with intent to commit a crime. The app the defendant allegedly used to communicate with the decoy was MeetMe, Del Norte County Sheriff Erik Apperson told the Wild Rivers Outpost on Wednesday.
One of Walton's charges — "arranging a meeting with a minor for a sexual purpose" — includes language stating that the suspect has committed a crime if they believe they're meeting a minor even if the person they were communicating with was in fact an adult, Del Norte County District Attorney Katherine Micks told the Outpost on Wednesday.
On Thursday, Deputy District Attorney Eric T. Bryant said he believed the defendant's behavior represented a danger to the community and was opposed to Walton being released on his own recognizance.
Walton's defense attorney, Joseph Futrell, said his client has lived in Del Norte County for about four to five years, holding down a job for two years at South Coast Lumber. Futrell said his client could keep his job if he was released on his own recognizance.
If Walton were ordered to keep off social media and the internet and if his cell phone use was heavily monitored, the prosecution's public safety concerns could be alleviated, Futrell argued.
"Though this is a very serious offense, there's no indication (Walton) is a flight risk," Futrell said.
Walton is scheduled to be in court for a readiness hearing at 10:30 a.m. Oct. 9. A preliminary hearing for Walton's case is scheduled for 9 a.m. Oct. 13.
---
SHARE →