---
Jessica Cejnar / Monday, Nov. 23, 2020 @ 4:31 p.m. / COVID-19
Del Norte May Be In State's Most Restrictive Tier Soon, Public Health Officer Says
---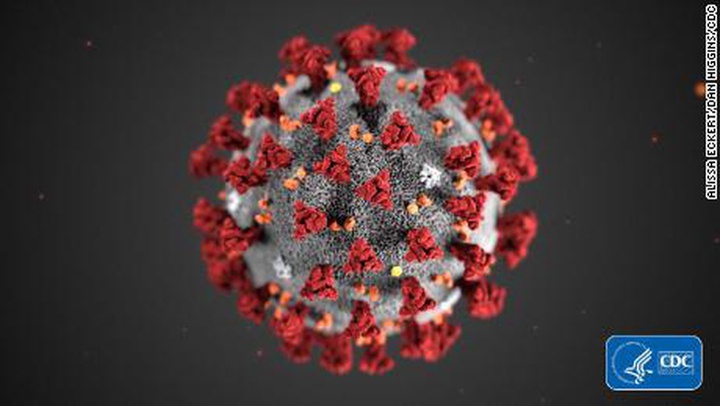 Previously:
• With 14 New Cases Identified Friday, Public Health Warns Of Widespread Community Transmission
• 17 New COVID-19 Cases Reported To Public Health, Over 100 People Quarantined In Last Two Days
###
With 14 new COVID-19 cases reported Friday and 17 reported Thursday, chances are high that Del Norte County will soon find itself in the state's most restrictive tier, its public health officer said Monday.
Dr. Warren Rehwaldt said the Del Norte County Public Health Branch will likely send out a public service announcement presuming more restrictive safety measures will be likely to urge businesses to begin making preparations. Local public health officials will likely find our Tuesday if Del Norte is in the Purple Tier, Rehwaldt told the Wild Rivers Outpost.
The state's previously had allowed businesses three days after a county went to a more restrictive designation on California's four-tiered Blueprint for a Safer Economy. Now, state public health officials want businesses to make those changes within 24 hours, Rehwaldt said.
"It's an extra push on people and makes it a little bit harder," he said.
Del Norte County currently has 53 active COVID-19 cases as of Friday. The Public Health Branch warned of widespread transmission in the community and urged those who have symptoms to stay at home.
At Pelican Bay State Prison, six inmates have tested positive for the virus, according to the California Department of Corrections and Rehabilitation. There are currently 26 active cases among prison staff as of Friday, according to CDCR's COVID-19 Employee Status web page.
Statewide, there were about 1.1 million active COVID-19 cases, 18,726 deaths and nearly 22.5 million people tested, according to covid19.ca.gov.
In recent weeks, the California Department of Public Health has "reserved the right" to implement tier changes more often, Rehwaldt said. The Blueprint for a Safer Economy consists of four color-coded tiers with yellow and orange, or minimal and moderate, having the least restrictive measures and red and purple, or substantial and widespread, containing the most restrictive.
Last week, Del Norte moved from the orange tier to the Red Tier.
According to Rehwaldt, counties that have more than seven cases per 100,000 people would be moved into the Purple Tier. For Del Norte County, that would be about two new cases a day on average, he said. However, there's an extra metric for small counties, Rehwaldt said, that would allow counties up to 14 cases per week to stay in an orange, or moderate, tier, he said.
For a small county, more than 35 cases on any given week increases the likelihood it will be put into the most restrictive tier on the Blueprint, Rehwaldt said.
"I'm certain we went over 35 last week," he said. "Just based on our own internal numbers it's likely we'll get moved to the Purple Tier. They might give us a little extra time, but I'm not 100 percent certain."
Under the Blueprint for a Safer Economy, outdoor gatherings only with a maximum of three households are allowed in counties in the Purple Tier. Indoor retail and shopping centers are allowed to operate at 25 percent maximum capacity.
Under the Purple Tier, museums, zoos and aquariums; places of worship; restaurants; movie theaters; gyms and fitness centers; family entertainment centers and cardrooms may offer outdoor service, according to state guidelines.
Offices must operate remotely. Professional sports can be open but without live audiences. Personal care services can be open indoors with modifications, and hotels and lodgings may be open with modifications, according to state guidelines.
On Thursday, the state's acting public health officer, Dr. Erica S. Pan, issued a limited stay-at-home order for counties in the Purple Tier that started Saturday. The order institutes a curfew for gatherings held outside a home with members of other households for 10 p.m. and remains in effect until Dec. 21.
"In particular, activities conducted during 10 p.m. to 5 a.m. are often non-essential and more likely related to social activities and gatherings that have a higher likelihood of leading to reduced inhibition and reduced likelihood to adhere to COVID-19 preventative measures (e.g., wearing face coverings and maintaining physical distance)," Pan's order states.
In a statewide update on COVID-19, California Governor Gavin Newsom said Monday that 41 of the state's 58 counties are in the Purple Tier. This prompted the governor to discourage non-essential out-of-state travel and recommend a 14-day self-quarantine for those who did travel out-of-state.
Newsom noted that over the past two weeks, there was a 77 percent increase in hospitalizations due to COVID-19. Seven percent of California's healthcare system capacity accounts for people who tested positive for the virus, Newsom said.
On Monday, Rehewaldt noted that the Public Health Branch received word of one person who was admitted to Sutter Coast Hospital and a previous case who was briefly hospitalized and then released. Since the pandemic began, a total of five patients have been hospitalized as a result of the coronavirus, he said.
But, Rehwaldt noted, that can change quickly and while eight or 10 people in the hospital for COVID-19 isn't a crisis, it is a heavy lift.
"A lot of hospitals are going into crisis planning when they see 5 percent," he said. "For us, that's only a few people. We don't want to see that happen if we can avoid it. If you're in that point, that means the volume of cases going through the community may be such that you're about to take off astronomically fast. That would be a crisis."
Rehwaldt said people need to do a better job about social distancing, wearing face coverings and refraining from gathering with friends and family. This, he acknowledged, is difficult, particularly with Thanksgiving just a few days away.
But, Rehwaldt said many of the increase in local coronavirus cases stem from Halloween parties, people hanging out with friends and family and not taking precautions and those going to work sick.
"I think maybe people have become a little too casual and are just tired of it," Rehwaldt told the Outpost. "We know people are tired, but now's not the time to be tired. Now's the time to refocus. This is the time of year we were worried about the most — the fall and winter months when people are indoors."
Rehwaldt also spoke to the Thanksgiving holiday, noting that people have likely already made their plans and probably won't break them. But, he said, people shouldn't rush to get tested for COVID-19 in the hopes that they will be safe to travel or have guests for the holiday since they likely won't get their results back in time.
Any Thanksgiving gathering should be held outside, with participants wearing face coverings and keeping their distance around each other even if they're family, Rehwaldt said. Elders and those who are at risk for serious complications if they contract COVID-19 are advised to celebrate with friends and family remotely — via Zoom or Skype, Rehwaldt said.
"What we really are hoping to avoid is someone coming to a Thanksgiving gathering and getting sick from a family member and someone finding out after the fact, that's what's happened, especially if that person got very sick or died," he said. "More than anything we want elders to stay away — stay home. Don't be there in person if you can avoid it."
Documents:
• Blueprint for a Safer Economy
---
SHARE →