---
Jessica Cejnar / Wednesday, Nov. 18 @ 5:09 p.m.
Crescent City's Economic Outlook Is More Promising, Though Finance Director Still Urges Caution, Flexibility Amid Pandemic
---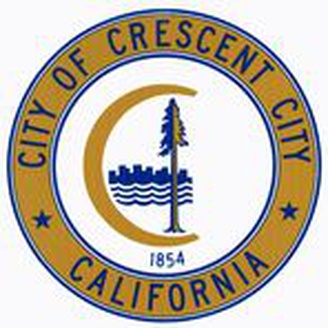 Crescent City's finance director painted yet another promising picture Monday stating that sales tax and hotel bed tax revenues were better than anticipated despite the COVID-19 pandemic.
But she tempered optimism with caution, noting the economic outlook continues to be uncertain and, with coronavirus cases surging, there have been new restrictions in Oregon and Washington. Del Norte County itself has moved into a more restrictive tier, Finance Director Linda Leaver told Councilors.
"We don't yet know how that's going to impact us financially," she said. "We don't yet know what that's going to mean for local businesses."
Crescent City received first quarter transiency occupancy tax payments for fiscal year 2020-21 about two weeks ago, according to Leaver. The city also received its first two sales tax installments for the first quarter of the current fiscal year and has a third installment coming at the end of the month. As a result, Leaver said, staff have a good idea of what sales tax revenue looks like for the first quarter as well.
City Councilors adopted a 2020-21 budget on June 22 that included an $800,000 deficit. Councilors made several cuts to close that deficit, which included keeping the Fred Endert Municipal Pool closed and halting the implementation of Crescent City Fire & Rescue's master plan.
Leaver has apprised the Council of changes to the general fund's biggest revenue sources — TOT and sales taxes — in July, August and October. On Monday, she said that city is projected to have a $1.1 million, or about 20 percent, in its general fund reserve. The City Council's policy is to have 25 percent in reserves.
Leaver noted that current budget projections don't include reopening the pool or hiring part-time parks maintenance workers or alleviating any of the cuts the Council made last June.
Both sales and TOT tax revenues came in higher than budgeted, Leaver said.
For the first quarter of the current fiscal year, sales tax revenue is projected to come in at $1.5 million — about $90,000 over the current budget projection, Leaver said.
When it comes to TOT, the extra 10 percent visitors staying at local short-term lodging facilities pay, Crescent City typically receives about $600,000 during the July through September quarter, Leaver said.
This year's budget projected $264,000 in TOT revenue for the July-September quarter of this fiscal year, Leaver said. These projections were based on revenue received between April and June of the previous year — the early days of the pandemic.
Instead, TOT revenues for July through September were about $550,000, down by about 10 percent from a normal summer, Leaver said.
"It's a decrease that we don't like to see, but it's much better than the April, May, June quarter was," she said. "With this year, our new budget for the year would be $1.2 million in TOT instead of the typical $1.4 million."
Crescent City Mayor Blake Inscore, who sits on the Del Norte County Visitors Bureau board, said Del Norte County's TOT reflects travel trends in California's other rural areas. Inscore said Visit California, a nonprofit tourism marketing organization, estimated that lodging facilities in rural areas are seeing about a 72 percent occupancy rate.
"Us being only down by 10 percent is consistent with what we're seeing statewide as far as travel," Inscore said. "We are fortunate. As a rural area, people are looking to come to places like this as opposed to traveling into metropolitan areas. I think that's a good thing, though obviously our news today could change some of that."
In her staff report, Leaver mentioned Measure S, the 1 percent sales tax increase that appeared popular with a majority of voters o Nov 3. If that lead holds by the time the election is certified Friday, the 1 percent tax would be effective April 1, 2021 and the city would receive its first allocation in June.
Crescent City also received about $82,000 in Coronavirus Aid Economic Relief and Security Act dollars from the federal government.
---
SHARE →