---
Jessica Cejnar / Monday, Nov. 16 @ 12:34 p.m.
McGuire Virtual Town Hall To Focus On Last Chance Grade, Include Input from Huffman, Wood, Caltrans
---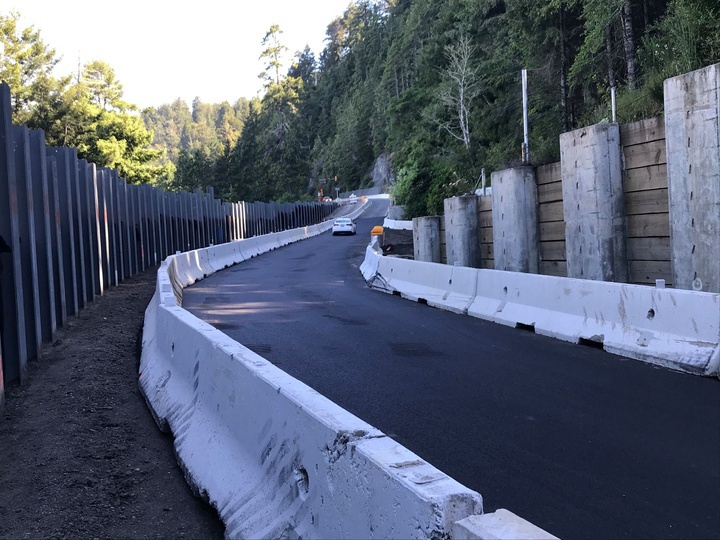 Del Norte County's state senator will focus on Last Chance Grade's "long-term fix" at a Thursday town hall meeting that will include Congressman Jared Huffman and Assemblyman Jim Wood.
State Sen. Mike McGuire's virtual meeting will also include input from county supervisors Gerry Hemmingsen and Bob Berkowitz, Crescent City Mayor Blake Inscore and state and federal transportation officials.
Residents can ask questions and RSVP by clicking here. The town hall meeting will start at 6:30 p.m. Thursday and will be offered in English and Spanish.
The Last Chance Grade project seeks to permanently re-route three miles of U.S. 101 around a landslide about 10 miles south of Crescent City. According to a mailer Caltrans sent to Del Norte residents over the summer, roadway failure and geographic instability begins at Wilson Creek.
The agency is considering six possible routes around the landslide and a seventh option to leave the current alignment as it is.
The six potential routes vary in length from 1.5 miles to 3.5 miles and range in cost from about $300 million to $2 billion. Four alternatives include bridges. Three include tunnels. One possible route consists of a full tunnel paralleling the existing alignment and costs an estimated $1.1 billion to $2 billion.
Caltrans began its third year of geotechnical studies related to the project in September, according to project manager Jaime Matteoli. Those studies are being paid for with $50 million approved by the California Transportation Commission.
Caltrans crews repaired storm damage at Last Chance Grade over the summer, according to the mailer. Crews also corrected a dip in the road locals have named the ski jump, raising the highway 16 feet and installing a 600 foot wall, according to Matteoli.
For more Last Chance Grade project information, click here.
---
SHARE →