---
Jessica Cejnar / Wednesday, May 20 @ 11:50 a.m. / Crime
CCPD Arrest 39-year-old Following Alleged Hit & Run
---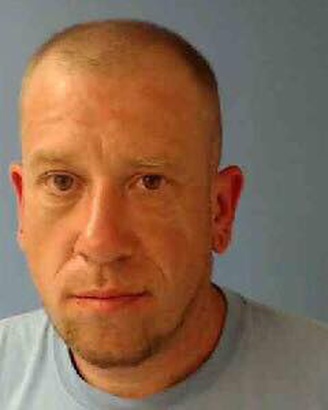 Crescent City police arrested a 39-year-old man Friday after he had allegedly rammed vehicle at the Shell gas station on Northcrest Drive.
From a Crescent City Police Department Facebook post:
Crescent City Police Department Officers responded to the parking lot of Taco Bell for a report of a possible hit and run. Upon conducting an investigation and reviewing video footage it was determined that the suspect had intentionally rammed the second vehicle with his own vehicle earlier at the Shell Gas Station on Northcrest Drive.

The suspect, Ian Walker (age 39) was involved in a verbal argument with the victim at the gas station over money dispute. Walker then appeared to intentionally drive his vehicle into the victims vehicle, which had a small child inside. A second incident took place when Walker then located the victim a few minutes later at McDonald's doing a child custody exchange. While the victim was exchanging a child, Walker allegedly forced the victim's window down by hitting it and took his phone off seat and ignition key out of ignition. Walker then left and went to the Taco Bell parking lot and another verbal altercation took place.

With the assistance of a DNSO Deputy, CCPD Officers were able to locate Walker and take him into custody at his residence in the 1100 block of Highway 101. Walker is currently being held in custody at the DNSO Jail for 211 PC, 245(a)(1) PC, 273a(a) PC, and 20002 CVC. The case is still under investigation.
---
SHARE →