---
John Ross Ferrara / Tuesday, May 19 @ 4:20 p.m. / Animals, Local Government
Brookings' Scenic New Dog Park Has Soft Opening Today
---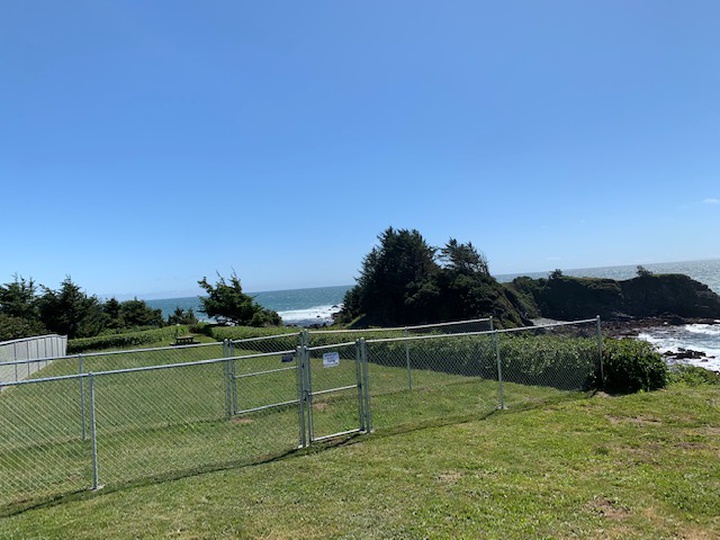 Brookings' brand new dog park at Chetco Point opened to the public today.
City of Brookings Public Works Deputy Director Jay Trost told the Outpost that the park is 90 percent complete, and that it still needs to be named and have a few amenities approved before there can be an official ribbon cutting ceremony.
"There are still lots of things we need to tie-up before we formally announce the dog park," Trost said.
The park offers separated enclosures for both large and small dogs, as well as a 270-degree view of the Pacific Ocean.

"It's probably one of the most beautiful dog parks you'll find on the West Coast," he said.
While the final details of the dog park will likely be worked out by June, Trost said that the city may wait until Curry County has been approved for phase 2 of Gov. Kate Brown's framework to reopen the state amid the COVID-19 pandemic before it picks a date for the official ribbon cutting ceremony.
---
SHARE →