---
Jessica Cejnar / Tuesday, March 31, 2020 @ 10:12 a.m. / Crime
Alder Camp Inmate Unaccounted For, Believed To Have Escaped
---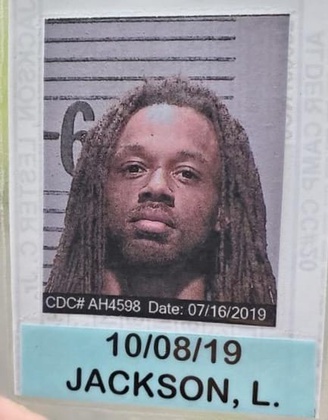 Authorities are searching for a missing Alder Camp prisoner and is seeking the community's help.
From the Del Norte County Sheriff's Office:
We have just been advised that a prisoner is unaccounted for at Alder Camp in the area of Klamath. He is considered an escapee and authorities are currently searching for him. If you see anyone matching his description, please contact dispatch by dialing 911 or (707)464-4191 ext 0.

Lester Jackson is described as 30 years old, African American, 6'01" and 170 pounds. We have attached a current photograph.
---
SHARE →