---
Jessica Cejnar / Wednesday, June 3, 2020 @ 5:47 p.m.
Yurok Tribe to Distribute $2 Million in CARES Dollars to Member-Owned Businesses
---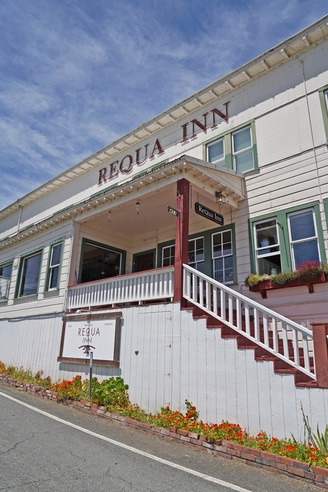 The Yurok Tribal Council will distribute $2 million in Coronavirus Aid, Relief and Economic Security Act dollars to Yurok businesses struggling during the COVID-19 pandemic.
From a tribal news release Wednesday:
The Yurok Tribal Council recently authorized the distribution of $2 million in Coronavirus Aid, Relief and Economic Security Act (CARES) funding to help the many Yurok business owners and entrepreneurs that have experienced devastating losses due to the global COVID-19 crisis.

"Tribal citizen-owned businesses are essential to the long-term prosperity of our community," said Joseph L. James, the Chairman of the Yurok Tribe. "We are committed to doing everything we can to assist our business owners and entrepreneurs during this emergency. I would like to thank our staff for working during the weekend to develop a program to rapidly disburse the relief funding."

The CARES Act dollars were transferred to the Yurok Alliance CDFI, which is administering the COVID
Relief Fund Program. Alliance CDFI staff set up a streamlined procedure to facilitate the distribution of emergency aid to those who have lost revenue because of the crisis.

Tribal business owners are encouraged to
fill out and submit the relief funding application . The application can be found here: https://b it.ly/3eNV8sK

The Yurok Alliance CDFI has scheduled two online forum s to inform business owners and entrepreneurs about the forgivable grant program The forums are happening on Friday, June 5 at 4 p.m. and Tuesday, June 9 at 5p.m.

Please see the meeting information below Alliance CDFI staff are also available to help applicants fill out the form.

For assistance, please email Sara Barbour, the Deputy Executive Director of the Yurok Economic Development Corporation at sbarbour@yuroktribe.nsn.us.

Enrollment in this economic recovery-focused program is not restricted by the location or size of the enterprise. It is open to all Yurok-owned businesses and Yurok individuals who sell personalized products, such as handcrafted jewelry, apparel and artwork.

"No matter where your business is located, we are here to help you weather this storm," said Don Barnes, the President of the Yurok Alliance CDFI. "Taking a first-come, first-serve approach, we will be processing applications and sending out checks as quickly as possible."
The first forum will be held at 4 p.m. Friday. People can participate by clicking here or by calling 1 (571) 317-3122 and using access code 985-914-061.
The second will be held at 5 p.m. Tuesday. People can participate by clicking here or by calling 1 (408) 650-3123 and using access code 810-166-517.
---
SHARE →