---
Jessica Cejnar / Wednesday, June 17 @ 3:55 p.m. / Community, Local Government
(Updated) Seafood Processor Looking to Open Plant in Crescent City, Bringing 20 Jobs, Meets Rough Waves
---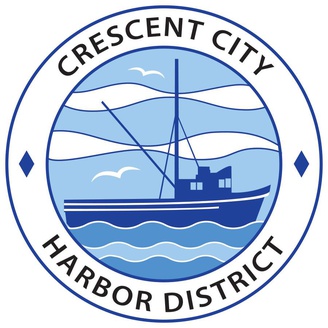 A Hayward-based seafood processor looking to open a facility at the Crescent City Harbor is meeting a few storms, according to the harbormaster.
Pucci Foods is hoping to rent the old Alber Seafood building at 161 Starfish Way from the harbor. But it must bring the 50-year-old 17,523 square structure up to modern standards to meet food processing guidelines set by the county and the U.S. Food and Drug Administration, Crescent City Harbor CEO Charlie Helms told commissioners Tuesday.
Since these repairs could cost the potential tenant a total of about $400,000 to make, Helms said the harbor district would have to give them a 10-15 year credit on their rent.
Pucci Foods is also discussing a potential discount in water and sewer fees with Crescent City, Helms said. According to him, the city isn't interested in lowering those fees.
"The killer for them (is) the sewer rates are 500 percent of what they are in Hayward and the CEO said if those rates stay, he will not be able to operate," Helms told commissioners. "We may be discussing a moot point unless they get some kind of help from the city."
According Helms, Pucci Foods wants to open a processing facility at the harbor, taking over the Alber Seafood building and potentially bringing 20 full-time jobs with benefits to Crescent City.
Helms said Pucci Foods is working with a receiver. Their bid on the equipment inside the Alber Seafood building is the best the receiver got, according to Helms, but the receiver's approval is conditional on the port leasing the building to Pucci Seafood.
At Harbor District Board President Brian Stone's suggestion, commissioners agreed to form an ad-hoc committee to discuss a potential lease agreement with the port and Pucci Foods.
"The lease and everything is dependent upon working with the city to get a lower rate for water and sewer to make it tenable for the new tenant," he said. "At the same time, we're looking at spending up to $500,000 to upgrade the facility to make it usable."
Commissioner Jim Ramsey, who remembers the harbor being fined $150,000 per year because of its wastewater issues, said he'd be willing to sit on the committee.
Helms also suggested Commissioner Rick Shepherd, a commercial fisherman and president of the Crescent City Commercial Fisherman's Marketing Association, work with him and Ramsey to try to make things easier for Pucci Foods to open a facility in Crescent City. Shepherd was absent at Tuesday's meeting.
Helms said Shepherd was co-owner of a processing plant and told him that five seafood processors operated out of the Crescent City Harbor, but went out of business when the city built its new wastewater treatment plant and sewer rates increased.
In response to Helms' statement regarding Pucci Foods seeking a lower water and sewer rate, Crescent City Manager Eric Wier said the city is eager to work with businesses looking to bring living wage jobs to the community. But lowering an individual business's water and sewer rates is difficult because the city must be equitable to its other ratepayers, Wier told the Wild Rivers Outpost on Wednesday.
In a June 5 email Wier sent to Alber Seafoods representative Max Boland, the city manager said water and sewer rates are based on the cost of operating and maintaining the utility and are proportionately allocated to customers based on their use.
"In areas that have a lot of customers, sometimes the cost can be lower simply because there are more users to share the fixed costs," Wier told Boland. "I believe if you compare the city's rates to other North Coast, CA communities, you will find the sewer rates are very comparable and our water rates are lower than most."
Commercial and industrial sewer rates are based on the strength of the amount of sewage discharged, according to Wier. Alber Seafood had a light commercial billing classification based on testing conducted before the processor connected with Crescent City's wastewater treatment plan in about 2012, Wier told Boland.
"We would absolutely love to sit down and talk with them and talk about things we can possibly do," Wier told the Outpost referring to Pucci Foods. "If they can lower their sewer strength then it doesnt' cost as much to treat the seweage and then we can lower the rate."
According to Wier, the city worked with the Crescent City Harbor District to connect the port, as well as the county service area outside city limits to the wastewater treatment plant in 2012.
In addition to challenges posed by the city's water and sewer costs, Helms said, 161 Starfish Way needs a new drainage system, a new floor with food-service grade polymer coating and a new roof on about half of the structure.
Half of the 17,523 square-foot building sports a new roof and solar panels as part of the port's nearly-finished 1-megawatt photovoltaic system, Helms said.
"That's the best part of the whole building. It's not in good shape," he said. "Even if (Pucci Foods) spent $400,000, the building may just make it by. IIt's old, and because of the size of it, there's not a lot we could do without spending half a million dollars to make it passable."
Under the port's lease with Alber Seafood, the tenant paid $4,511.71 per month in rent. According to Helms' staff report, Alber Seafood paid a total of $263,176 in lease payments for the building since 2015. This does not include revenue from poundage fees, the report states.
Alber Seafood owes the Crescent City Harbor District $13,000 in back lease payments, Helms said.
Alber Seafood filed for receivership in Pacific County Superior Court in Washington, according to a May 22 receiver's report from Turnford Restructuring Group. According to Helms, if the sale goes through, the harbor will be paid back the outstanding $13,000 in lease payments from Alber Seafood.
---
SHARE →