---
Jessica Cejnar / Monday, July 27 @ 5:48 p.m. / Infrastructure, Local Government
City Seeks Additional Dollars From Local Transportation Commission For Trail Project
---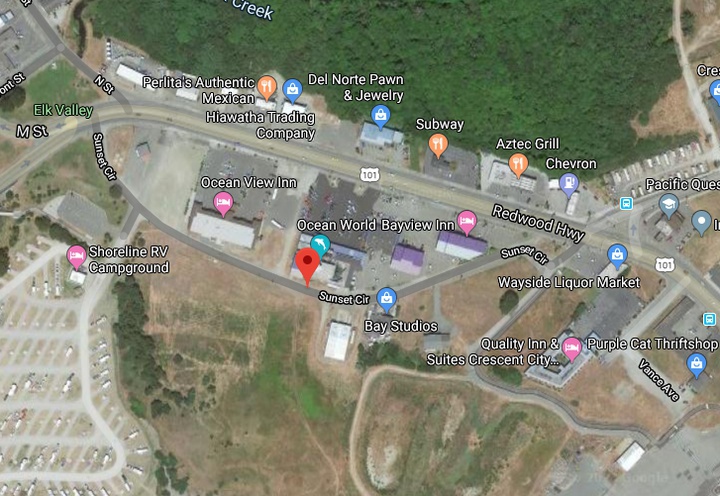 City staff will seek more money for a grant-funded endeavor to complete a network of trails between Beachfront Park and the Crescent City Harbor.
Asked to consider a $596,000 contract with Tidewater Contractors and learning that only $618,000 is available for the project, the Crescent City Council authorized staff to seek another $40,000 from the Del Norte Local Transportation Commission. This would allow the city to have contingency dollars greater than 3 percent, according to Public Works Director Jon Olson.
"A 3 percent contingency is quite narrow on construction projects," he said.
The transportation commission has already kicked in $93,760 toward the project, according to a July 20 city staff report. Olson told Councilors that he has spoken with the commission's executive director, Tamera Leighton, about the potential need for more money. Leighton has been an active partner in figuring out solutions to any challenges associated with the trail project, he said.
Tidewater Contractors was the lowest of three responsive bids for the trail project that would create a path for pedestrians and bicyclists between the park and the harbor. The other contractors included GR Sundberg, Inc. and Hemmingsen Contractors, Inc.
The city began seeking grant dollars for the project in 2016 and entered into an agreement in 2018 with Stover Engineering to design and obtain a right-of-way acquisition, according to the staff report.
The project is being paid for with a $150,000 California Coastal Conservancy Grant and $375,040 in Active Transportation Program dollars in addition to the Local Transportation Commission's grant, according to the staff report.
If the City Council approves the contract with Tidewater within the next two weeks, construction could begin in August. Construction on the project is expected to be finished in October.
According to Crescent City Mayor Blake Inscore, the request for further funding for the trail project hasn't come before the commission and likely won't unless the city makes a specific request.
"Three of us sit on the local transportation commission and can speak to the importance of the project," Inscore said.
---
SHARE →