---
Jessica Cejnar / Wednesday, July 22, 2020 @ 5:45 p.m. / Emergencies, Prison
Eleven New COVID-19 Cases In Del Norte Traced To Pelican Bay State Prison Staff; Four Other Positive Staffers Are Curry County Residents
---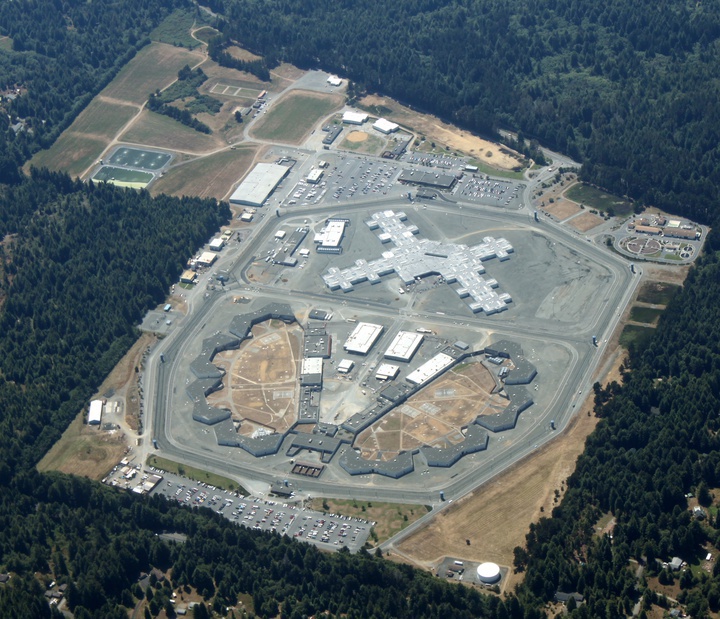 Del Norte Public health officials have just begun contact tracing after cluster of new COVID-19 cases was identified amongs Pelican Bay State Prison staff.
Eleven new cases were identified in Del Norte County, making for a total of 17 active COVID-19 cases, the Public Health Branch reported Wednesday.
Most of the patients are Del Norte County residents, though about four are from Curry County, Del Norte Emergency Services Manager Kymmie Scott told the Wild Rivers Outpost on Wednesday.
As of Wednesday, Curry County had four positive COVID-19 cases, according to the Curry County Office of Emergency Management.
Most of the individuals who tested positive at Pelican Bay are asymptomatic, according to a Del Norte County Public Health Branch news release. No one has been hospitalized.
There are no confirmed COVID-19 cases among Pelican Bay's inmate population, Scott said. The California Department of Corrections and Rehabilitation had been "surveillance testing" Pelican Bay prisoners, though now all inmates are currently being tested, she said.
All Pelican Bay State Prison staff will be re-tested early next week, according to the Del Norte Public Health Branch.
Scott said she isn't sure if or how far outside the prison the novel coronavirus has spread.
"Contact tracing has just started today," she said. "It's going to take some time."
When asked if this would land Del Norte County on California's COVID-19 monitoring list, Scott said it depends on the overall numbers. Del Norte County could be "pretty close" to being placed on that list, she said.
More than two dozen counties on the monitoring list were forced to close gyms, houses of worship, offices with nonessential workers, malls and nail and hair salons, the Los Angeles Times reported Wednesday.
Last week, after California experienced a surge in COVID-19 cases, Governor Gavin Newsom ordered that bars should be closed, as should indoor spaces at zoos and museums, and restaurants were to halt indoor dining.
There are no Pelican Bay State Prison inmates that are currently confirmed postive for COVID-19, according to CDCR's COVID-19 tracker web page, which was last updated at 3:46 p.m. Wednesday.
As of Wednesday, CDCR's COVID-19 Employee Status web page still shows that two staffers tested positive at Pelican Bay State Prison and have since recovered and are back to work. This information is self-reported to CDCR.
Scott said CDCR and Pelican Bay State Prison have worked closely with Del Norte Public Health and the Office of Emergency Services.
"They've been very transparent, they're having daily meetings and they have invited us to those meetings and are providing data with us in real time," she said. "It's been a really good partnership."
Meanwhile, Del Norte public health officials continue to urge residents to practice proper hand hygiene, wear masks in public and social distance. The free Verily community COVID-19 testing site at Del Norte High School is still available Monday through Wednesday. People can make an appointment by visiting Del Norte's COVID-19 Information Hub.
Anyone feeling sick should contact their healthcare provider and make arrangements for testing through them, Scott said.
---
SHARE →