---
John Ross Ferrara / Tuesday, July 14, 2020 @ 2:15 p.m. / Emergencies
Sheriff's Office Rescues Distressed Boaters From Crashing Into Rocks Near Battery Point
---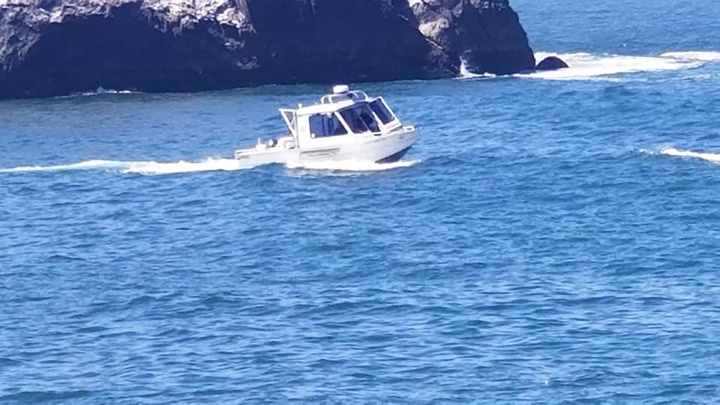 Del Norte County Sheriff's Office:
Today, the DNSO received a call of two fishermen in distress, west of the jetty and near Battery Point. They were in a small vessel that had lost power. They reported being moments aways from colliding with rocks as their anchor wasn't stopping the boat from being adrift.

Commander (retired) Bill Steven is currently still serving the DNSO as extra help and was able to respond. Sheriff Apperson and Steven launched a DNSO boat with assistance from Deputy Jensen and Deputy Morgan. Dispatcher Rebecca Valentin was in communication with the stranded fishermen and was able to provide directions for the rescue.
The vessel was quickly located and pulled back to safety. Our local Coast Guard also arrived on scene and offered any assistance needed. Both of the fishermen were uninjured and grateful.

When the fisherman were initially located they were in good spirits and remained that way throughout the rescue. One of them requested a slow return to harbor so that he might do some trolling on the way back to safety.
---
SHARE →