---
Jessica Cejnar / Thursday, Jan. 23 @ 11:11 a.m. / Crime
One Defendant In Child Sex Abuse Case Enters Not Guilty Plea; Plea Hearings For Other Two Rescheduled
---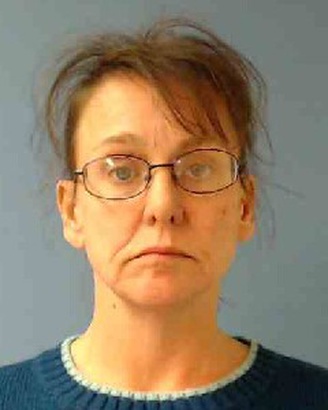 One defendant entered a not guilty plea Thursday while attorneys for the other two asked for time to meet with their clients in connection with a sexual assault case involving a minor.
A fourth defendant in the case has yet to be apprehended.
Speaking before Del Norte County Superior Court Judge Robert Cochran, attorney Jim Fallman said Thursday his client, 49-year-old Jody Allen Nole, was ready to plead not guilty and wanted to waive time to a speedy preliminary hearing.
Jody Allen Nole is charged with sexual intercourse or sodomy with a child 10 years old or younger, continuous sexual abuse and aggravated sexual assault of a child.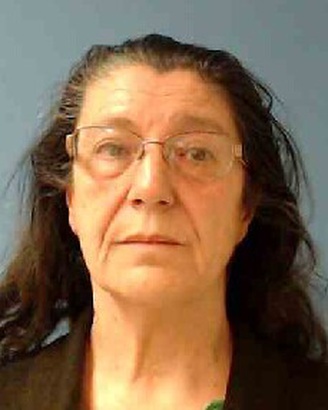 Jody Nole, who was transferred from High Desert State Prison in Susanville to Pelican Bay State Prison, has been incarcerated since June 2019. He is eligible for parole in June 2021, according to the California Department of Corrections and Rehabilitation.
Speaking on behalf of their clients, Katlin Janice Marie Nole, 43, and Kathleen Mary Fuson, 60, attorneys Keith Morris and Joseph Futrell asked to wait until Jan. 30 to enter a plea.
Morris was appointed to represent Katlin Nole on Thursday, replacing attorney Dennis Daniel, who asked to be relieved due to medical reasons. Though Katlin Nole told visiting judge, Leonard Lacasse, Tuesday that she wanted to plead not guilty, Morris requested postponing her plea hearing so he could discuss the case with his client.
Katlin Nole had requested to plead not guilty on Tuesday, but the judge didn't accept it at the time, Deputy District Attorney Zachary Curtis told Cochran on Thursday.
Katlin Nole, an instructional aide with Del Norte County Unified School District, is charged alongside her husband for three counts of sexual intercourse or sodomy with a child 10 years or younger, aggravated sexual assault of a child and continuous sexual abuse of a child.
Fuson, a second-grade teacher at Pine Grove Elementary School, is named alongside Katlin Nole and Jody Nole in one charge of continuous sexual abuse of a child.
The fourth defendant, 48-year-old Edward Bert Steele, also faces charges of aggravated sexual assault of a child in connection with the case, but has yet to be apprehended, according to attorney Karen Olson.
According to court documents, the alleged crimes took place in Humboldt and Del Norte counties between Jan. 1, 2011 and Dec. 31, 2017.
The victim in the case was born in 2006, according to Lacasse.
Though she was initially assigned to represent Jody Nole, Olson said Steele, who has a warrant out for his arrest, would normally be her client. Olson asked to be relieved and said Fallman, who had represented Jody Nole in court previously, was "ready and willing" to accept this case.
Katlin Nole and Kathleen Fuson were arrested after school Friday. According to a statement from DNUSD Superintendent Jeff Harris, the alleged crimes didn't occur on district property, involve students and "were not related to the course and scope of the employees' employment with the district."
Nole and Fuson have been placed on administrative leave, according to Harris.
On Tuesday, Lacasse set bails for each of the three defendants and ordered them not to have any contact with the victim. Lacasse said the bail amounts could be adjusted up or down based on the information in the case.
The judge set Katlin Nole's bail at $1 million and Fuson's bail at $500,000. Lacasse set Jody Nole's bail at $2 million, though he is currently incarcerated.
---
SHARE →