---
Jessica Cejnar / Wednesday, Feb. 26, 2020 @ 5:09 p.m.
Love the Outdoors? Share Your Enthusiasm With Others As a Redwood National and State Parks Volunteer!
---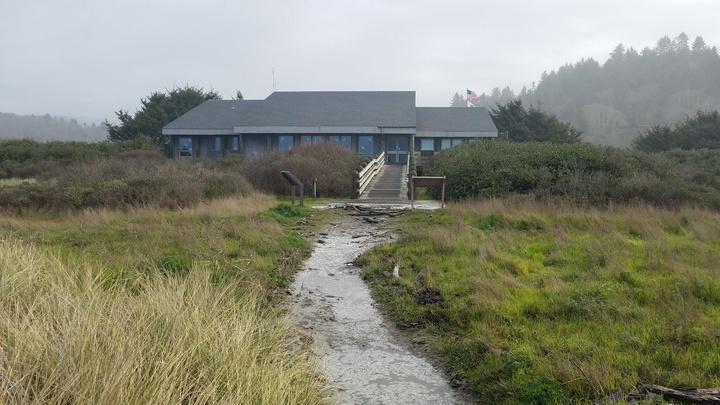 The National Park Service is seeking volunteers at Redwood National and State Parks' Kuchel Visitor Center:
The National Park Service (NPS) is seeking enthusiastic individuals interested in volunteering at Redwood National and State Parks' Thomas H. Kuchel Visitor Center, located one mile south of Orick, Calif., off Highway 101. Volunteers at Kuchel Visitor Center work alongside park rangers to welcome thousands of park visitors every year and provide invaluable information and orientation regarding the parks' natural, historical, and recreational resources.

Visitor Center volunteer responsibilities include providing current, accurate information on Redwood National and State Parks, along with information on surrounding areas. The volunteer distributes maps, brochures, and other printed material; informs visitors of potential safety hazards; provides basic information about natural and cultural resources; explains recreational opportunities, including hiking, biking, backpacking, camping, and interpretive programs and services; and provides directions and routes of travel to aid the visitor.

The parks are seeking local individuals who can commit to volunteering at least four hours per week at the visitor center, which is open throughout the year. The visitor center is very busy during the spring and summer months, but also continues steady visitation throughout the winter. Year-round volunteers are appreciated, although commitment and hours can be negotiated. Volunteers may also have opportunities to walk park trails, greeting visitors and providing information and informal interpretation.

Redwood National and State Parks protect more than 38,000 acres of old-growth redwood forest and forty miles of Pacific coastline. The parks offer four developed campgrounds and 170 miles worth of world-class hiking trails. Each year over one million visitors from all over the world make these parks their vacation destination. Offering orientation, information, and interpretation to these visitors can be a very rewarding experience. If you are interested in volunteering, please contact Carey Wells at carey_wells@nps.gov or 707-465-7762.
---
SHARE →