---
Jessica Cejnar / Tuesday, April 21, 2020 @ 6:34 p.m.
'WE'RE NOT BUYING IT': Del Norte Protests COVID-19 Restrictions
---
Sherry Scott had barely opened for the season when Gov. Gavin Newsom issued his stay-at-home order.
Scott, who owns the Log Cabin Diner in Klamath with her partner Ed Salsedo, said the restaurant had product and was ready for the season. But on March 19 when Newsom issued his executive order in response to concerns about the spread of COVID-19, Scott said she and Salsedo had to close.
"We want to open up," she told. "The numbers are wrong and our businesses are going down."
Scott was one of about 70 people at the Del Norte County Fairgrounds on Tuesday demanding businesses be allowed to reopen despite warnings that doing so too quickly could cause an increase in COVID-19 cases.
Sans masks, the protesters flouted social distancing guidelines, hugged and shook hands with each other. Some brought their kids. They argued that Del Norte County is different from Los Angeles County and other densely populated areas wither high numbers of COVID-19 cases. The two active cases Del Norte has had are recovered now, they said, so local businesses should be able to reopen.
Holding a sign aloft imploring the government to "let us work," Scott said she and Salsedo employ about five workers at the diner.
Salsedo estimated that after being opened for nearly two months, in a normal year, the diner would have made about $25,000 to $30,000 by now.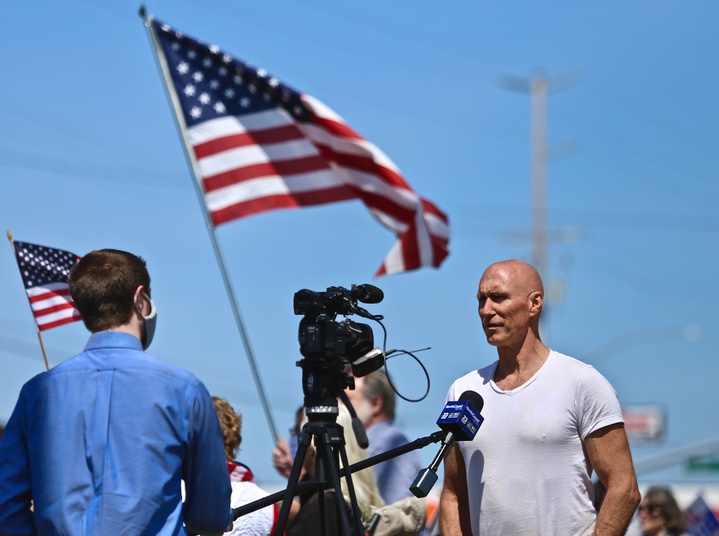 "That's in a normal year with people traveling, but people aren't traveling right now," he said. "Like a bunch of sheep, they scared us, so everybody's in their little hole."
Tuesday's protest was organized by chiropractor Dan Schultz with help from Del Norte County District 1 Supervisor Roger Gitlin.
Schultz said he counted about 50 people on the sidewalk with more still joining in. Many people were afraid they were going to get arrested, he said, but he got the thumbs up from the Crescent City police chief.
"I'm just expressing my opinion, my beliefs and my convictions," he said. "If we stand by and do nothing, then it's just not good."
Schultz said he's concerned about "our rights in going back to normal." For him, he said, that means being able to go where he wants to and being able to conduct business, though he admitted that as a chiropractor, his service is considered essential.
According to Schultz, a potential spike in COVID-19 cases as a result of opening restaurants, businesses and allowing travel too quickly pales in comparison to the economic collapse he argues is coming if things don't change.
Schultz and Scott argued that people die from the seasonal flu every year, but no one closes businesses because of the potential risk of being infected.
Schultz said the seasonal flu kills about 60,000 people every year, he said, and only a fraction of the population is getting tested for COVID-19.
"If you tested everyone and the tests were accurate, then you could come up with a mortality rate," Schultz said. "But just saying, oh we've had 1,200 cases… that's a meaningless number. All kinds of medical doctors have stated that's a meaningless number."
Del Norte's rally mirrors others around the country calling for an easing of COVID-19 restrictions. President Donald Trump has stated he supports protesters, though Schultz criticized guidelines from the White House and the U.S. Centers for Disease Control and Prevention on reopening the economy in three-phases following the COVID-19 quarantine.
Schultz argued that all three phases of the plan still contain restrictions.
"They're never letting us out of this," he said. "If you read that document, that document says there's no 'phase four.'"
There are 776,093 COVID-19 cases in the United States with 41,758 deaths as of Tuesday, according to the U.S. Centers for Disease Control and Prevention.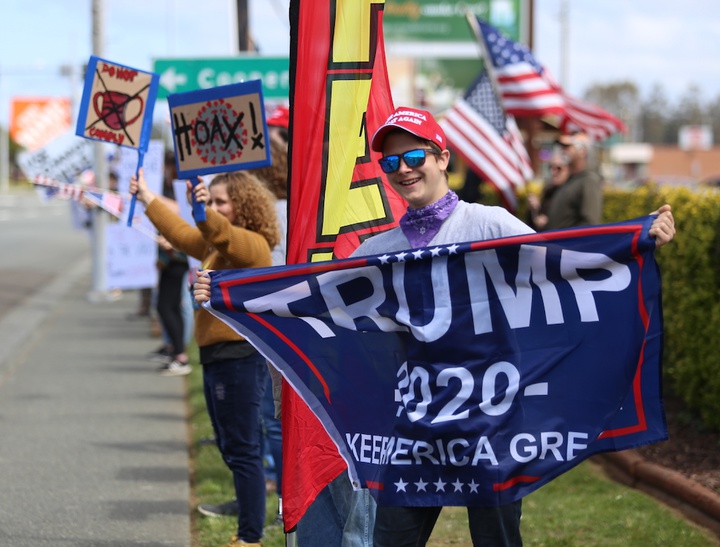 In California, as of Sunday, there were 30,978 total cases with 1,208 fatalities. Most cases are congregated in the Los Angeles and San Francisco areas, according to the California Department of Public Health.
Last week, the Trump Administration released Guidelines for Opening Up America Again. This three-phased approach is designed to help state and local officials reopen their economies while "continuing to protect American lives."
For all three phases, individuals are urged to continue to wash their hands, sanitize items, avoid touching their face, consider using a mask and to stay home if they feel sick. Employers are urged to keep abreast of federal, state and local regulations and best practices regarding social distancing, protective equipment, temperature checks, sanitation, use and disinfection of common areas and business travel.
In the third phase of the guidelines — for states and regions with no evidence of a spike in cases — those most at-risk of serious illness due to COVID-19 can resume public interaction but are encouraged to maintain a physical distance and avoid social settings where that isn't possible. Low-risk populations are also advised to consider minimizing time spent in crowded environments.
However, in the third phase fo the Trump Administration's guidelines, employers can resume unrestricted staffing of worksites. Large venues, including sit-down dining, theaters and churches, can operate under "limited physical distancing protocols." Bars can also reopen with existing standing-room capacity.
Del Norte County Public Health Officer Dr. Warren Rehwaldt addressed the reopening of businesses in the community before the Crescent City Council on Monday. He acknowledged that Newsom's stay-at-home order has been "a tough fit" for Del Norte County because it hasn't seen the number of cases communities elsewhere in the state has.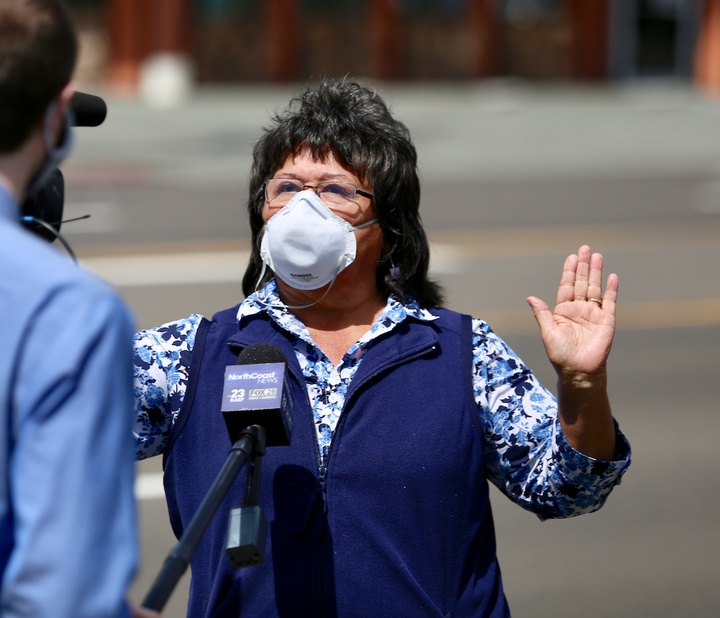 Rehwaldt said state public health officials didn't have the time to differentiate what COVID-19 looks like in rural communities like Del Norte County and what it could do in a densely populated area like Los Angeles. He argued that understanding the consequences of not complying with the governor's order could have been dire.
"There would be no flattening of the curve and the peak number of cases could have far exceeded our hospital many times over," Rehwaldt said. "We could have over 1,00 people dead from COVID-19 and well on our way to 3,000. That's the reality of what this virus would do unchecked, there's no getting around that."
Now that the curve is flattening, Rehwaldt said, the community has to figure out how to get businesses back on their feet without risking lives unnecessarily. Noting that the White House's guidelines address this, social distancing and safety measures have to be maintained and incorporated into people's businesses too, he said.
"There is a new normal that is going to be in place for awhile," Rehwaldt said, adding that he expects the state to issue guidelines for opening the economy soon. "If you take all that away, we will go back to the potential nightmare scenario I just mentioned. That would be disastrous for the economy in its own way."
In Del Norte County, along with the two confirmed COVID-19 patients that have recovered from the disease, 247 people were tested as of 5:02 p.m. Tuesday, according to the Public health Branch. Of those 247, the results for 245 cases returned negative.
Protesters Ed Edwards and Rhonda Bateman, however, said it's precisely because Del Norte hasn't had the number of cases other communities in California have had that businesses should reopen. People, including business owners, should be able to choose if they want to put themselves at risk, they said.
"It's not fair to close all businesses," Edwards said. "We're in a unique situation here. We're remote. We're away from the hustle and bustle."
Bateman noted that Walmart, Safeway and other large box stores are open while locally-owned businesses have had to shut down.
"It's inequitable and wrong," Bateman said. "It's a violation of people being able to make a living."
Sheryl Steinruck, whose family is Tolowa, offered a different perspective. She said she survived tuberculosis at age 8, along with other family members, at a sanitarium in Redding.
"These people are putting us in harm's way," Steinruck said of the protesters. "You can't help someone who chooses to be ignorant."
According to the World Health Organization, which offers a comparison between COVID-19 and the seasonal flu, the mortality rate for the novel coronavirus appears to be higher than seasonal influenza.
"While the true mortality of COVID-19 will take some time to fully understand, the data so far indicate that the crude mortality ratio (the number of reported deaths divided by the reported cases) is between 3-4 percent.
"For seasonal influenza, mortality is usually well below 0.1 percent. However, mortality is to a large extent determined by access to and quality of health care," the WHO reports.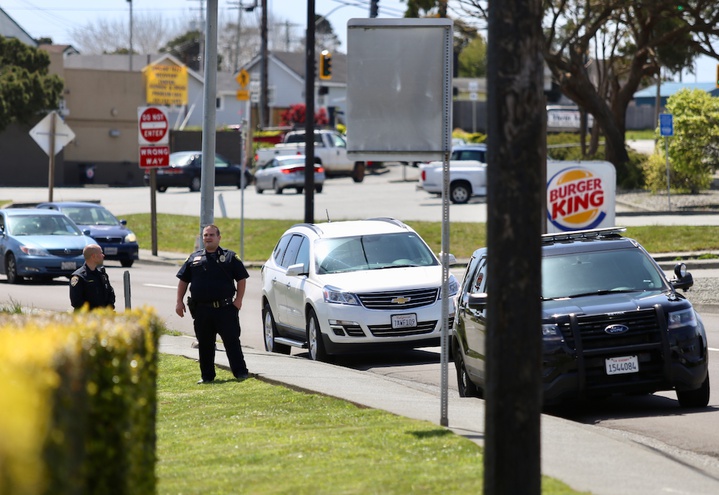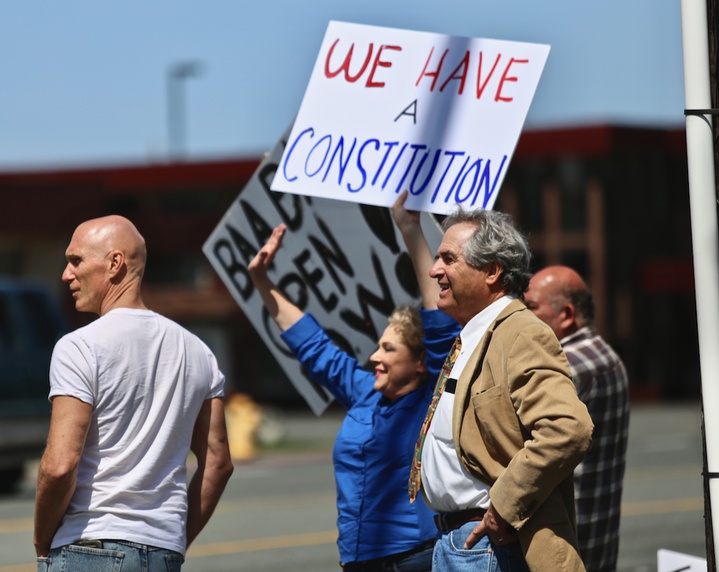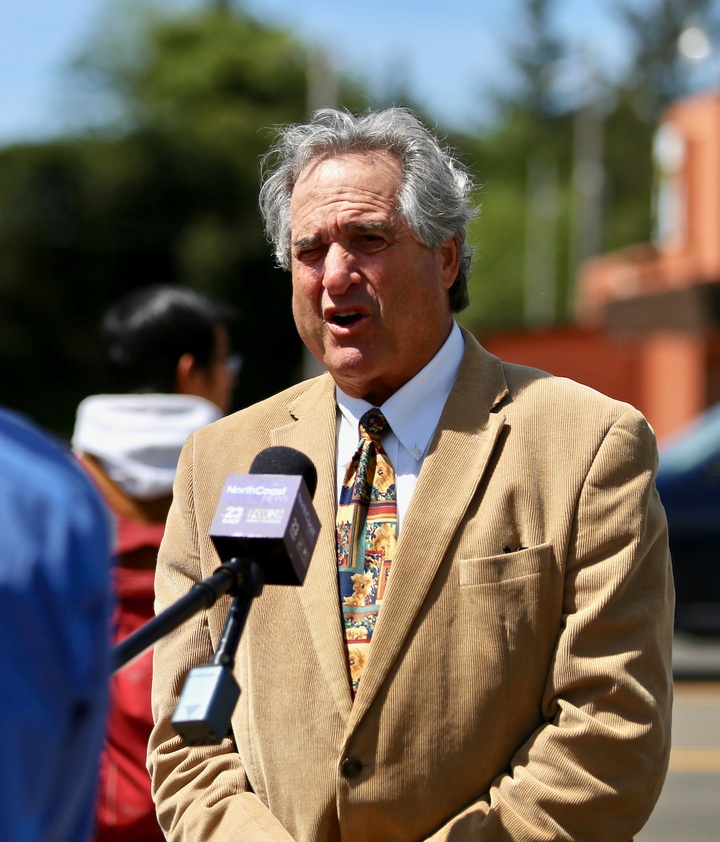 ---
SHARE →