---
Jessica Cejnar / Thursday, April 2, 2020 @ 4:42 p.m. / Emergencies, Health, Local Government
Del Norte County Sees First Confirmed COVID-19 Case; Patient Is A Middle-Aged Man
---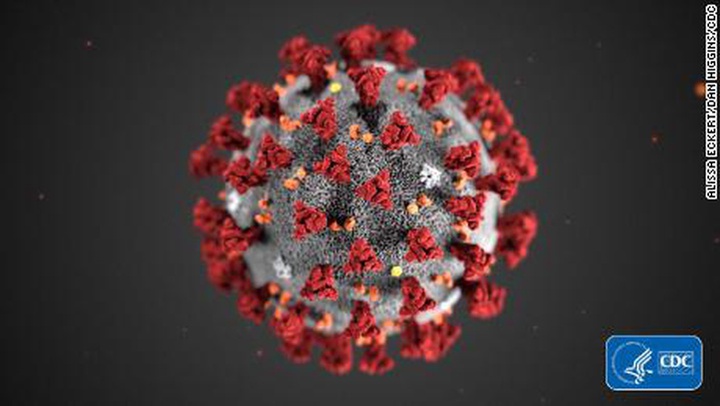 A middle-aged man has tested positive for COVID-19, making it the first confirmed case of the novel coronavirus in Del Norte County, the Public Health Branch reported Thursday.
Officials are investigating travel as a possible source of infection, but have classified the case as unknown in terms of transmission, Public Health Officer Warren Rehwaldt stated in a news release. The man is recovering at home and all steps for isolation have been taken, according to the release.
The patient is self-quarantining, Public Health Nurse Shelby Bodenstab told the Wild Rivers Outpost on Thursday. The Public Health Branch has also followed up with everyone that may have potentially been exposed, she said, but was unable to release further details on whether they had symptoms.
"Now that we have at least one confirmed case — and we're assuming there are more because our testing remains so limited — now is the time more than ever to be practicing the things we've been encouraging," Bodenstab said. "Things like sheltering in place, going out only if essential, staying six feet or more from people who are not in your household and if you are sick stay home."
Bodenstab noted that there are a handful of respiratory issues going around including the flu, pertussis and other issues.
"It could be a cold or it could be coronavirus," she said.
According to Bill Steven, the lead public information officer for the Del Norte Emergency Operations Center, this case is the first of many that are expected to occur in Del Norte County.
"We're just following suit with everywhere else in, literally, the world by continuing to prepare," he told the Wild Rivers Outpost. "The fact that our first case just got confirmed today doesn't change our mission."
In his news release, Rehwaldt mentioned on face masks:
In addition, there has been a lot of news recently about the national view concerning use of masks by the public. We have maintained since the beginning of this outbreak that masks or face coverings for well persons are always an option. It seems that the expert thinking about this has changed, and there is more discussion about well persons using masks when they leave the home, or if they are around persons who are ill, and of course if they are ill themselves.

We do not recommend surgical masks for general use, or N95 respirators, as the supply is very depleted statewide and across the nation. We hope to be able to make a recommendation about them in the future as the supply issue improves.

However, there is a lot of information about homemade cloth masks, and we have already asked people in the community who are good at sewing to volunteer their services. We think that it is reasonable for persons to wear masks or other face coverings when they are outside, for at least the foreseeable future.

This may become an order rather than a recommendation depending on what is decided by the state public health teams. There is news on this issue literally changing by the hour. We strongly recommend people looking into using a face covering or a cloth mask whenever possible, if they need to leave the home.
In Del Norte County, 79 tests for COVID-19 have been administered. Of those 79, 67 have come back negative and 11 are pending, according to the Public Health Branch.
---
SHARE →