---
Jessica Cejnar / Thursday, April 16 @ 5:58 p.m. / Community, Crime, Emergencies
Anonymous Contractor Turns Tragedy Into Triumph At Del Norte Child Care Council's Little School of the Redwoods
---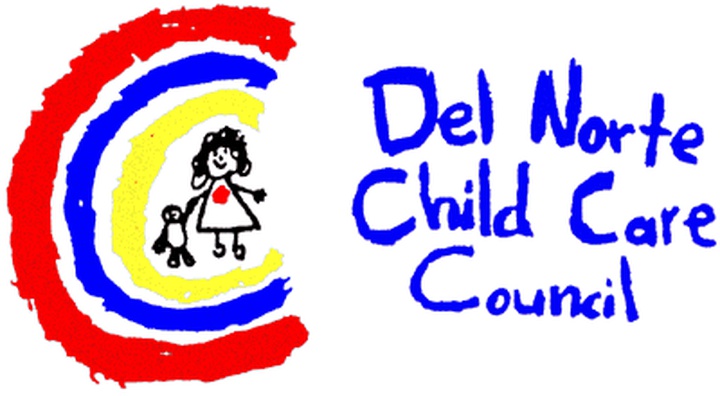 Though she was upset about the break-in at Little School of the Redwoods, Melodee Mitchell says those responsible were obviously in need.
"The items that were stolen out of our shed were food, water and clothing," Mitchell, director of the Del Norte Child Care Council, which operates the preschool, told the Wild Rivers Outpost on Wednesday. "They left a lawnmower, they left a shampooer. What they stole was our emergency supplies and to me, that says this person's obviously was in need."
The break-in happened about two weeks ago, Mitchell said. She posted the pictures on Facebook and took to KFUG Community Radio. Her goal was to urge the person responsible to seek out local food banks and other community resources to meet their needs rather than stealing from a non-profit's preschool.
A local contractor, who, Mitchell said, wanted to be anonymous, heard, fixed the preschool's shed for free and got District 1 Supervisor Roger Gitlin involved. With Gitlin as a conduit, he obtained enough gift certificates and gift cards to replace most of the items that were stolen, Mitchell said.
"I, literally just left our shed and the contractor painted it and spruced it up for us," she said. "He fixed our greenhouse for us because they had vandalized that. He gave us some TLC and then bought us a bunch of seeds for our little garden. He did this all on his own."
Little School of the Redwoods is one of three preschools the Del Norte Child Care Council operates. It, like its two other facilities at Mary Peacock and Redwood schools, are closed due to the COVID-19 emergency.
Little School of the Redwood shares a building with Northcoast Children's Services on the College of the Redwoods' Del Norte campus. Though it's closed, Mitchell said the Child Care Council's administrative staff is often in the building catching up on work. After the vandalism Little School of the Redwoods experienced, Mitchell said she wants someone there every day.
"Being empty, it puts us at higher risk," she said. "Little Schools, it's dark and both buildings are closed. And of course, the preschool got hit two weeks before us."
Following the break-in, the local contractor donated about $1,800 in work to the preschool, Mitchell said. Home Depot donated the material, about $300, she said.
Gitlin, who spoke with Mitchell, said he felt a lot of people would be happy to help the Child Care Council with gift cards.
"It was literally like cutting a knife through soft butter," he said. "People are more than willing to help out."
In addition to Home Depot donating the materials for the shed, Walmart manager Chris Serbin and Grocery Outlet managers Greg and Beth Balch each donated $50, Gitlin said. Barney Wieneke of Crescent Ace Hardware donated a $100 gift card, he said.
"I proceeded to call Melodee and wanted to deliver the cards," he said.
Though he noted that the Little School of the Redwoods theft was in the county, Crescent City Police Chief Richard Griffin said he did respond to a recent theft at Del Norte High School. In addition to the marching band's ATV and generator being stolen about a week ago, Griffin said, people have cut a few holes in the thefts.
According to Griffin, for his officers, there hasn't been a noticeable increase in petty thefts. One reason for that, he said, is because local hotels and motels are closed due to the pandemic.
The biggest change for his officers recently has been an increase in the number of mental health issues they respond to, Griffin said.
"(We're) dealing with more people getting treatments at Sutter Coast," he said. "It seems to me that it's related to more people being home and not thinking they're able to go out and do certain things. It's a very noticeable increase all across the board."
Other agencies are also dealing with an increase in mental health related calls, Griffin said.
"It's not just being quarantined or being at home, people are also losing their jobs and money and the uncertainty with it," he said.
Griffin said he had been expecting an uptick in petty thefts, but he thinks people staying home and sheltering-in-place have curtailed that.
"Right now we typically would be getting hit hard for bicycle thefts and thefts out of vehicles," he said. "Right now the main visitor season is starting and some day our city population almost doubles…. We definitely have still had thefts, but it's not to the point where it's been in the past."
At 13 sworn officers, the Crescent City Police Department is almost at full capacity, Griffin said. The police chief swore a new officer in on April 6 and will be swearing another next Monday.
As a result, Griffin said he's been able to have an officer cover the 10 a.m.-10 p.m., or cover, shift, which helps support both the daytime and evening crews.
"I'm going to be looking at the number of calls for service," he said. "If we start having an uptick later at night, I'll be able to readjust the hours."
---
SHARE →