---
Jessica Cejnar / Wednesday, April 1, 2020 @ 3:49 p.m. / Community, Emergencies, Health, Local Government
Del Norte Still Without Confirmed COVID-19 Case, But Public Health Officer Says 'We Expect Our Status to Change In Very Near Future'
---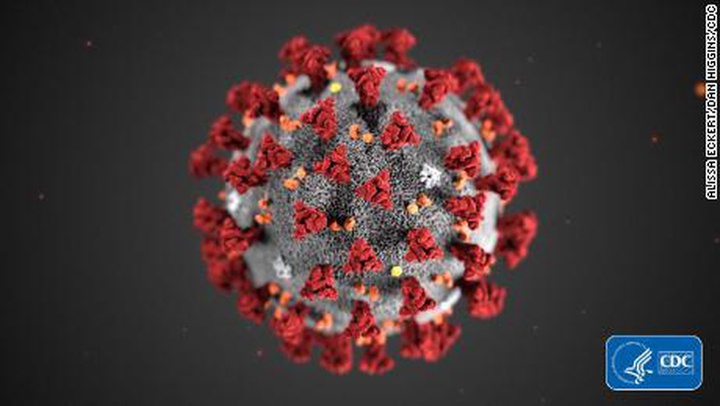 While Del Norte still has no confirmed COVID-19 cases, Public Health Officer Dr. Warren Rehwaldt said he expects that to change soon.
As of 8:03 a.m. Wednesday, 66 tests for the novel coronavirus were administered in Del Norte County, according to the Public Health Branch. The results for 59 tests returned negative and seven are still pending.
From a Wednesday letter to the community:
I thought it would be good to update everyone a bit about COVID-19 developments around our area. As of Tuesday, March 31st, we are still one of about 10 counties in California without a confirmed case. However, we are mostly surrounded by counties that have cases, including Humboldt, which has seen a big spike over the last week. We expect our status to change at some point in the very near future. All the counties that are still showing no confirmed cases are in Northern or North Central California, and most are in the Sierras. I think this is due to two things, mostly.

The counties in question are much like ours, very rural, and without dense population areas, AND; the fact that the shelter in place order was done statewide. This has helped us immensely, by cutting back on traffic in and out of our area. There is simply much less chance of people moving the virus around while they are infected, if they are staying at home as much as possible.

And it is because of that, along with multiple reports of persons from out of state or elsewhere in California seeking counties like ours, that I ordered a temporary restraint last Friday on short stay travelers at vacation rentals and campgrounds as well as hotels.

We felt that it was important to discourage persons from coming here to avoid COVID-19 in their home areas. We also were learning last week that many rural areas in California and Oregon were enacting similar measures and we concluded that we should not be the last to do so, as it would make us even more attractive to unnecessary travelers. It was not an order that I would have preferred to do, but it seemed necessary. For clarification, there are a number of essential workers, including traveling healthcare workers that are exempted from the Governor's rule as well as this order-those people need places to stay while they are here.

We also want to give a hearty thank you to the business community affected by the Governor's orders-thanks to all of you who have cooperated and closed your doors-we know how hard it is, but you are literally saving some lives by your actions. It is a huge sacrifice, but we are hopeful that you will be compensated down the road.

We are getting reports and complaints about businesses that have NOT complied with the directive from the Governor's office or the local order from our office. We have been told of restaurants, gyms, gift shops, golf courses, even churches; the whole range of services. We have been told most recently that some shops that are particularly important to close, such as tattoo shops, or beauty salons have not done so. We do not always know the truth of the matter, as when we call, we are hearing "closed to public messages "on business phones, and when we stop by to check, most places have been obeying the order.

I would have hoped that the situation in a styling or tattoo shop would be obvious-neither a beauty salon, nor a tattoo artist can possibly maintain social distance and perform their tasks. This is exactly the scenario that we are trying to avoid-one hair stylist who is not having symptoms but has the coronavirus could infect all the customers in the shop for days.

Consider the following scenario; a stylist unknowingly catches the virus, is not yet having symptoms, feels well, and wants to see clients. We know that people can spread the virus before they have symptoms. A person infected this way might see dozens of clients over only a few days, before they themselves might start to feel sick. Most stylists spend at least a half hour close up in their customer's presence, which is more than enough to transmit the virus. That would be enough to start a local outbreak-even if only ten clients get sick, they could infect 20 more within a week, and then 40 more from those twenty in another week, and so on. This is precisely what we do not want to have happen. Before we even knew about one case we could easily have 30 or more active or incubating cases on our hands.

That really cannot be tolerated. All shops that have a business that has such close personal contact must close completely and remain closed. I will remind the operators who might want to ignore the order that there are significant penalties for doing so. I would rather persuade people to comply with these orders, but we will enforce the order if we must do so. The stakes are too high. And, other businesses that are struggling under this order-we know that it is hard, but we need you to remain closed as well.

A note about the outdoors; we have had a lot of questions about golf and fishing. So far, I have allowed golf courses to remain open with certain parameters-no shared carts, family golfing is preferred, maintain social distance, no club rentals or range balls, disinfect the carts among the long list. We want to keep outdoor activities available that are inherently socially distanced and golf is one of them. Solo fishing is too, either from the beach or bank. We do not want to see charters operating, and the average fishing boat is way too small for social distance. But if people use common sense, and fish in a way that keeps them away from others, it seems reasonable to me.

We still want to see people outside, enjoying the outdoors, just not congregating together for any length of time, and none of the usual contact (no hugs or high fives for friends that you happen to see). We live in Del Norte because of the natural beauty of this place. There is no reason people cannot walk outside, enjoy the trails and weather, and still follow the social distance rules. And remember, these rules are mostly designed for indoors and for longer than a few seconds while passing someone on a walkway or trail. Even among healthcare workers, close contact that is "unprotected" for only a minute or two with someone that they know is sick is usually not considered to be much of a risk. Just remember, don't go outside when you are sick. Stay home until you are completely better. For the average person we define that as at least 24 hours without fever while NOT using Tylenol or other fever reducing medication, and symptoms have cleared. Some employers may have you follow a tougher set of rules.

And lastly, a few words about the virus. There are a lot of news reports about unusual circumstances-an infant dies unexpectedly, a 101 year old man survives and goes home. Honestly, there is a lot we don't know about the virus and why it behaves the way it does, but we are still mostly seeing the same pattern-children and young adults do well most of the time, and more of those in middle age and beyond have a tougher course.

The people who are at risk of dying are usually the elderly. There are always going to be exceptions to the rule, but as far as we can tell, the rule still holds. And one rule that has consistently held is that men have a tougher time, and get sicker more often than women. Not a lot more, but enough of a difference to be noticed.

There is also a lot of misinformation about remedies out there. Please ignore them, especially the one about chloroquine phosphate; this is a chemical for aquariums, not a medication. It can poison humans who take it as a medication or supplement. There are a lot of people working very hard to find legitimate medications for this virus, but there is nothing proven to work as of yet-we must all be patient.
---
SHARE →