---
John Ross Ferrara / Sunday, Sept. 29, 2019 @ 1:53 p.m. / Business
Grocery Workers' Union Reaches Tentative Agreement With Fred Meyer, Asks Supporters to Cease Boycot
---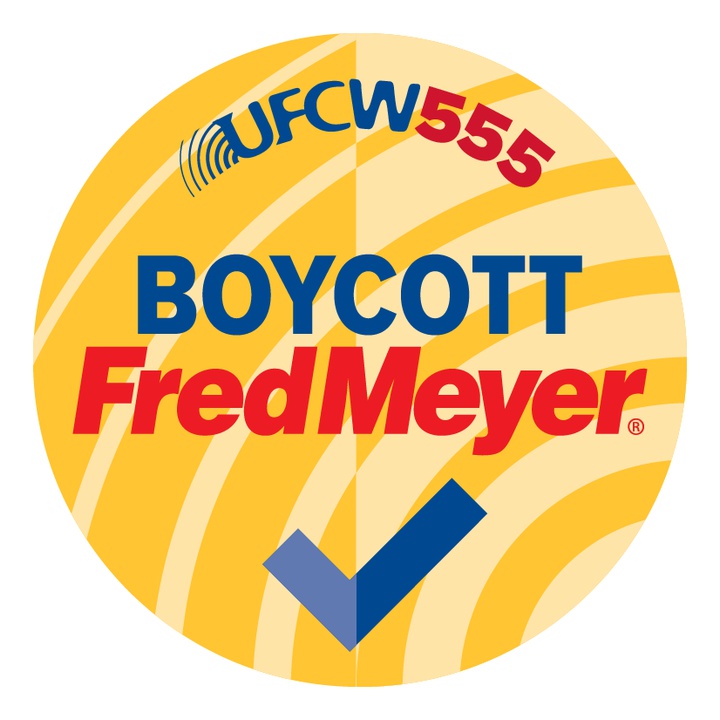 United Food and Commercial Workers Local 555 press release:
Tigard, Ore–This month's scheduled two-day session with the employers' negotiation team and the Unity Bargaining Team (joined for the first time by a federal mediator upon request from Local 555) went throughout the night on the 27th.

A Tentative Agreement was reached at ~ 9 a.m., Saturday, September 28, 2019. Details of the Tentative Agreement are embargoed until our members have reviewed and voted on whether to ratify the Tentative Agreement. Ratification meeting dates, times, and locations will be sent out over the next few days.

UFCW Local 555 thanks everyone for their support of our boycott campaign. Our bargaining team is happy to report that we were successful in addressing all of our concerns. Local 555 recognizes that this would not have been possible without the support of our community.

We are now asking all of our supporters to cease the boycott and resume their normal shopping habits, including shopping at Fred Meyer.
###
PREVIOUSLY: Grocery Workers' Union Cancels Contract With Fred Meyer Parent Company Krogers, Claiming Unfair Labor Practices; Company Responds By Offering Non-Union Workers $15 an Hour
---
SHARE →