---
John Ross Ferrara / Monday, Dec. 2, 2019 @ 3 p.m. / Fire, Ocean, Oregon
Coast Guard, Firefighters Extinguish Fishing Boat Fire in Port of Brookings Harbor
---
Video of the fire provided by local resident Jonathan White.
U.S. Coast Guard Station Chetco River responded to a fishing boat fire at 9:55 a.m. at Dock Q in the Port of Brookings Harbor today.
Petty Officer Russell Thacker told the Outpost that the Coast Guard wasn't dispatched to the fire, but that crew members responded after noticing the blaze from their station across the harbor.
"We launched and assisted the fire department to combat it," Thacker said.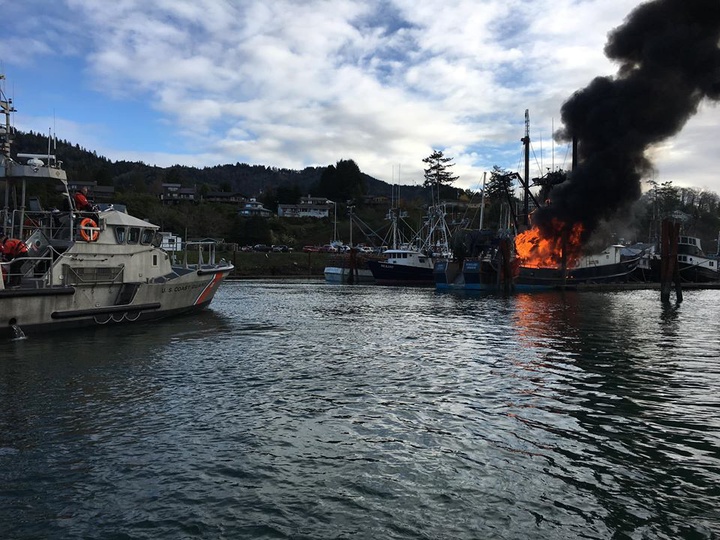 Large flames were visible from the cabin of the burning vessel "Miss Pacific" when firefighters with Brookings Fire & Rescue, the Gold Beach Fire Department, Harbor Rural Fire Protection District and the Smith River Fire Protection District arrived on the scene.
The responding fire agencies and two Coast Guard motor lifeboats were able to extinguish the fire by 11:40 a.m. and prevent any additional damage to the dock or surrounding boats.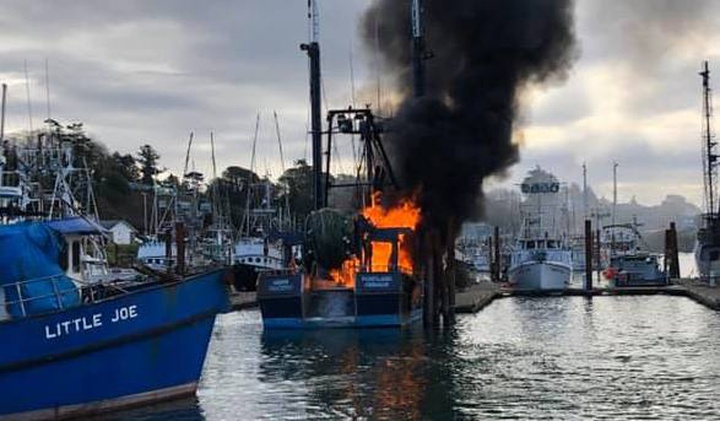 No one was aboard the fishing boat at the time of the fire.
Harbor Rural Fire Protection District Assistant Chief Thomas Sorrentino told the Outpost that the cause of the fire was determined to be accidental and was likely caused by an electrical issue.
"[The cause of the fire] is undetermined at this time, but it definitely did not start in the engine bay," Sorrentino said. "Approximately 90 percent of boat fires start electrically."
The Curry County Sheriff's Office and the Port of Brookings Harbor also responded to the scene and placed a containment boom around the boat to prevent water pollution in the area.
The boat is still afloat in the dock and is expected to be towed away for repairs.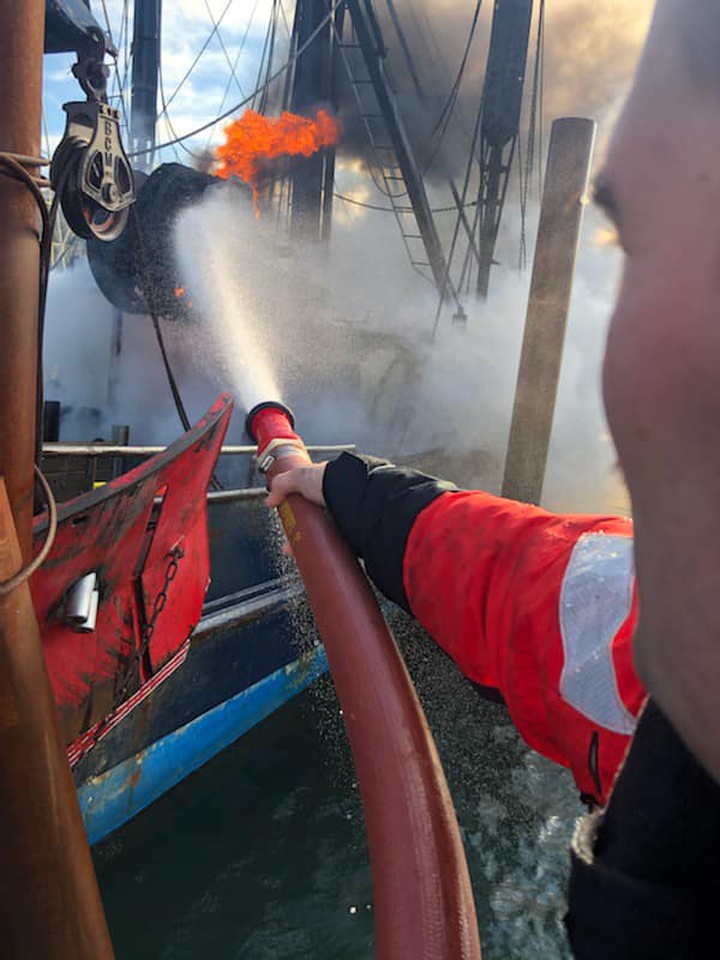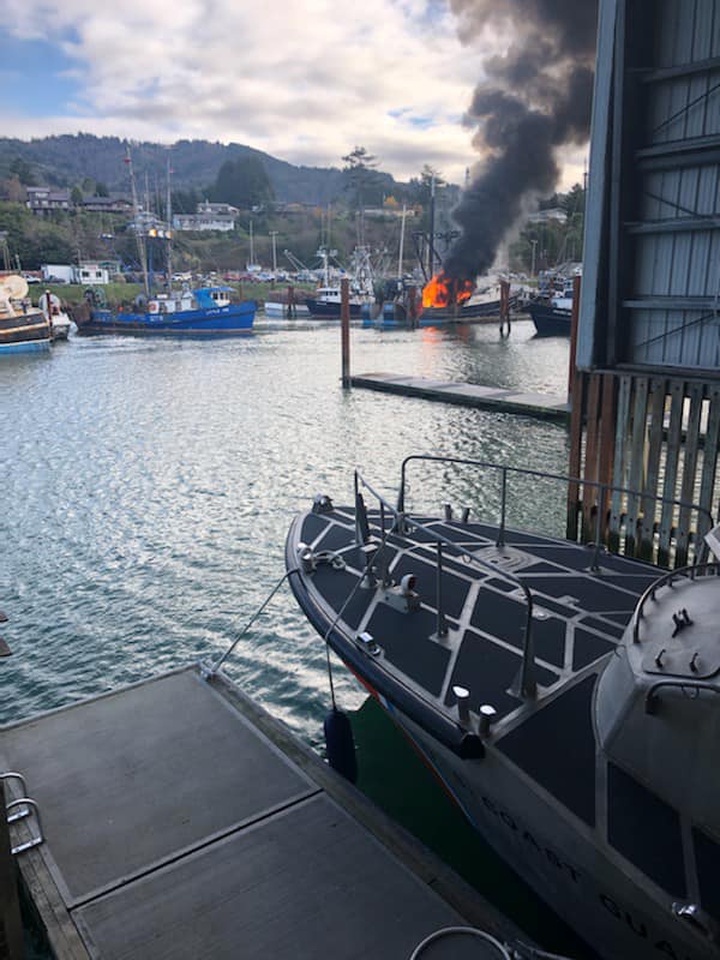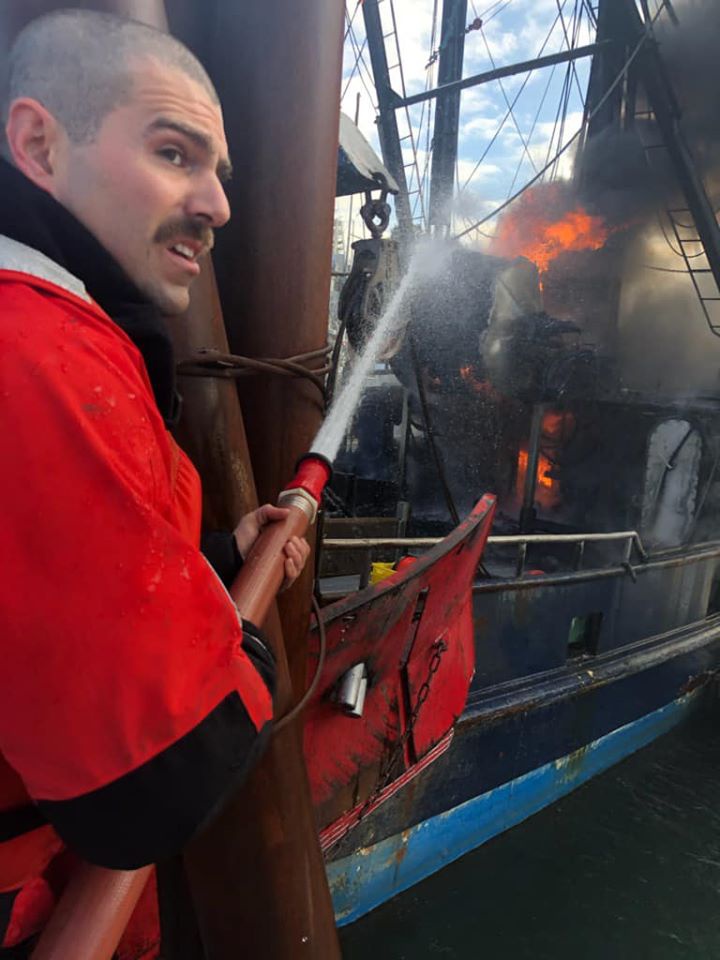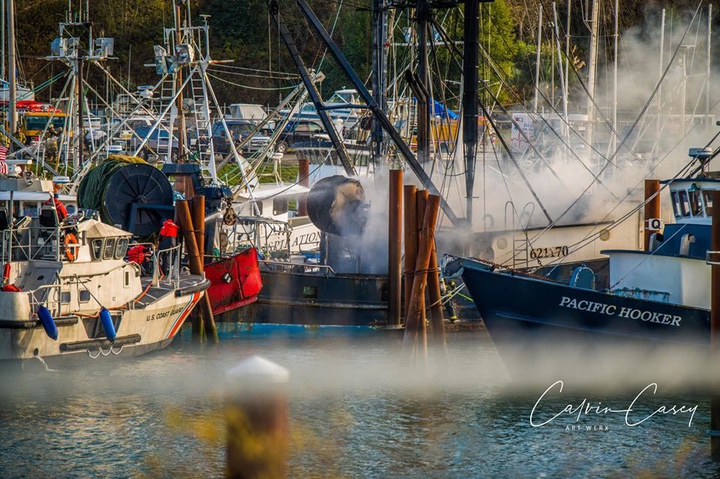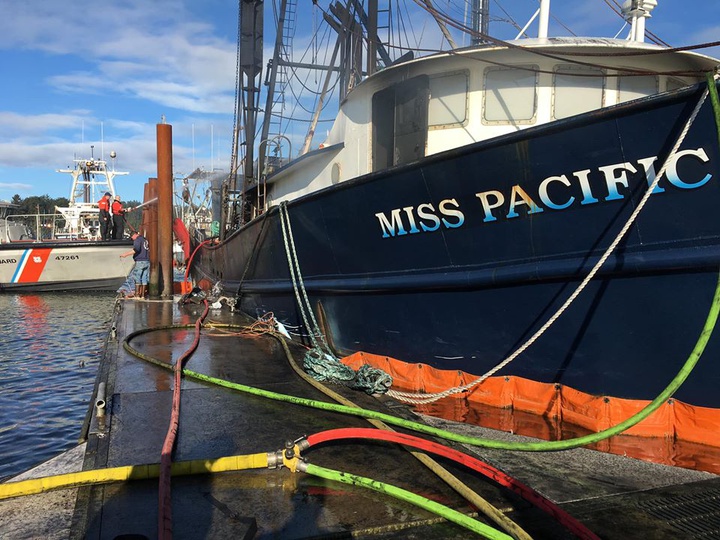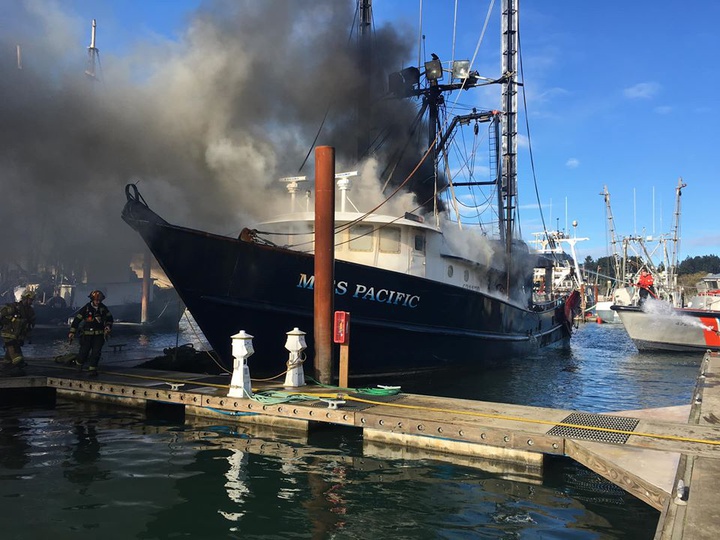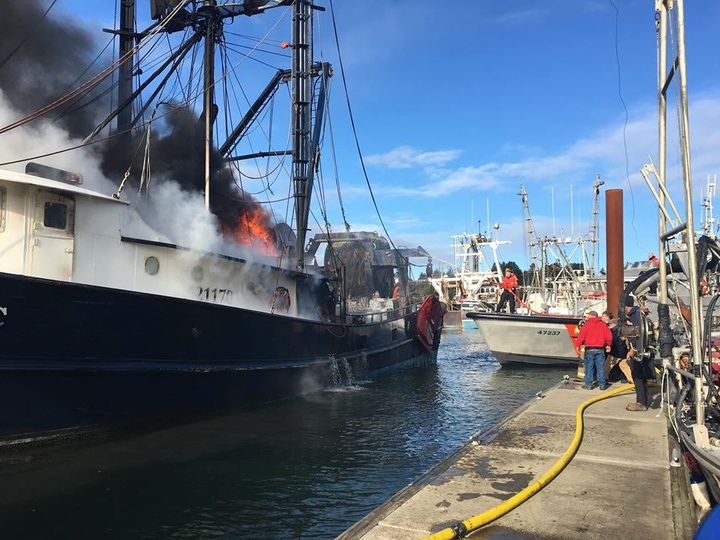 ---
SHARE →