---
Jessica Cejnar Andrews / Tuesday, Sept. 5 @ 9:09 a.m. / Traffic
U.S. 199 Reopened Over The Weekend!
---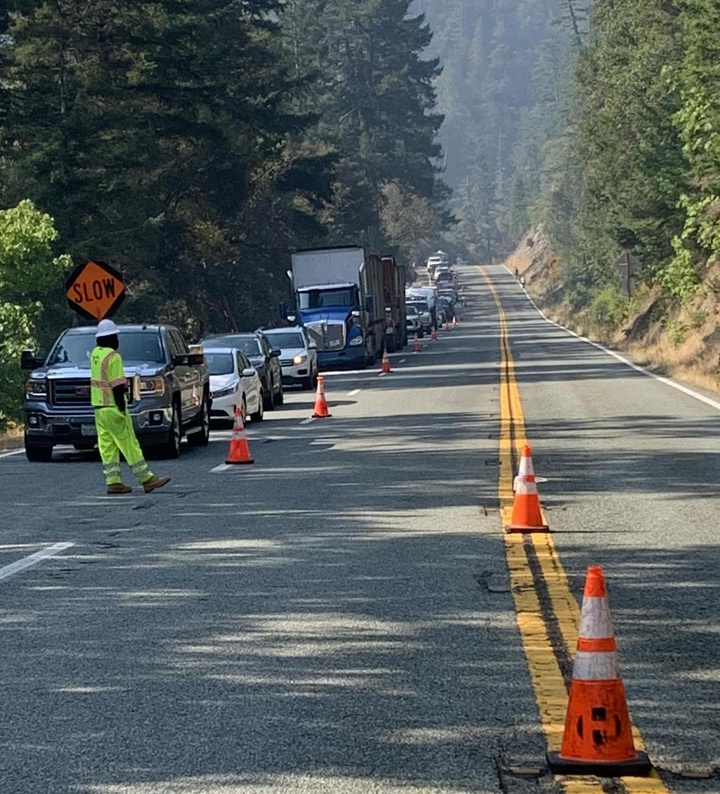 From the California Highway Patrol:
On Saturday, September 2, 2023, at 6:00 pm, The California Highway Patrol (CHP), California Department of Transportation (Caltrans), Oregon State Police (OSP), Oregon Department of Transportation (ODOT), Del Norte County Sheriff's Office (DNSO) and Josephine County Sheriff's Office in collaboration with the Pacific Northwest Incident Management Team 13 and Southwest Incident Management Team 2, have agreed to a full reopening of US-199 to all traffic. Caltrans and CHP will continue to pilot northbound traffic from Patrick's Creek to Oregon Mountain Road South and southbound traffic from Oregon Mountain Road South to Patrick's Creek.

Please continue to drive slowly and with caution as Fire personnel, Caltrans and construction crews remain actively working on the fires and highway repairs. We anticipate this work to continue for at least the next several weeks if not months. The California Highway Patrol and California Department of Transportation will continue to monitor the highway to ensure it remains safe for travel to the motoring public.

The Smith River Complex Fire is still active and very unpredictable, on top of the effects of weather, so please be prepared at the possibility of future closures should something change and it becomes a safety risk to our motoring public and/or personnel.
---
SHARE →