---
Jessica Cejnar Andrews / Thursday, Oct. 19 @ 10:12 a.m. / Community, Crime
Man Accused of Killing Del Norte County Deputy Pleads Not Guilty and Not Guilty By Reason of Insanity; Esmaeel's Family Seeks Help With Funeral, Burial Expenses
---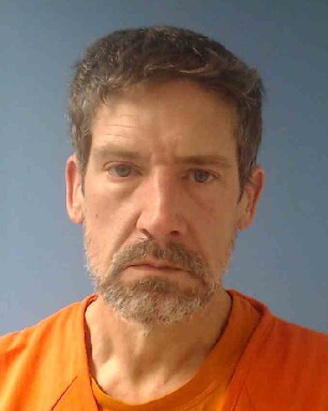 The man accused of killing his fiancée, Del Norte County Sheriff's Deputy Deanna Esmaeel, pleaded not guilty and not guilty by reason of insanity on Thursday, District Attorney Katherine Micks said.
Daniel James Walter, also known as Edward Patrick Davies, 54, appeared before Judge Darren McElfresh, who appointed two mental health professionals to determine if he fits the criteria for not guilty by reason of insanity, Micks told the Wild Rivers Outpost.
Walter also continues to be housed at the Del Norte County Jail without bail, according to the district attorney. He is expected to be back in court on Nov. 8, Micks said.
A Del Norte County Sheriff's staff member found Esmaeel deceased at her North Bank Road home at about 10 a.m. Oct. 12 after she didn't show up for work and wasn't answering phone calls, according to Sheriff Garrett Scott.
Camera footage in front of the deputy's home shows the defendant leaving the area on foot at about 7:43 a.m., according to Scott.
Brookings police arrested Walter at about 6:30 p.m. Friday at a homeless encampment near the Chetco River, Scott said.
Esmaeel took the oath of office as a Del Norte County sheriff's deputy at 65 years old, her daughter Laila Esmaeel wrote on a GoFundMe page she created. Esmaeel said her mother had lost a daughter in 2017 to addiction and "wanted to do all she could to make sure no other mother would ever have to experience the loss she did."
Laila Esmaeel describes her mother as a go-getter who owned an equestrian center during the Olympics and pursued a career as a cinematographer and animal trainer.
"People thought she was crazy or too old, but she didn't care," Laila Esmaeel writes. "She had a goal and nothing was going to stop her from achieving it."
Laila Esmaeel described what happened to her mother as "a horrific act of domestic violence." She hopes to raise $25,000 toward her mother's memorial services and burial. Any funds remaining will be donated to domestic violence survivors, according to Laila Esmaeel's page.
Services for Esmaeel will be held at 1 p.m. Tuesday at Cornerstone Church, 1281 Douglas Street in Crescent City.
---
SHARE →