---
Jessica Cejnar Andrews / Tuesday, Oct. 17 @ 3:51 p.m. / Crime
Suspect In Deputy Homicide Makes First Court Appearance; Judge Holds Daniel James Walter Without Bail
---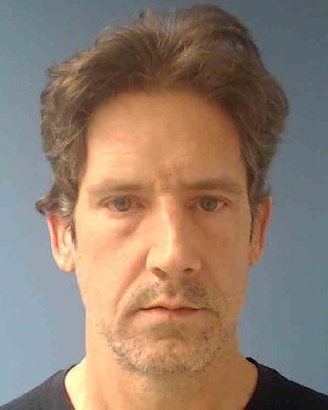 Previously:
• Suspect in Deputy's Homicide Extradited to Del Norte County; Sheriff Says He's Working To Transfer Walter To Humboldt
• Del Norte Sheriff's Deputy Killed In Possible Homicide; Suspect Still Outstanding
###
A Del Norte County judge formally charged Daniel James Walter, also known as Edward Patrick Davies, with murder in connection with the death of Sheriff's Deputy Deanna Esmaeel.
Walter appeared before Judge Darren McElfresh on Tuesday. McElfresh took over from his colleague, Bob Cochran, who said he had a conflict in the case "because of the victim."
Walter did not issue a plea in court. He asked McElfresh to appoint an attorney for him, saying that he had last worked as a firefighter the previous year and his fiance, Esmaeel, had been supporting him.
Walter indicated that he may change attorneys once he was able to hire one on his own.
At the request of Deputy District Attorney Todd Zocchi, McElfresh decided to hold Walter without bail.
Zocchi argued that Walter was a flight risk and a danger to the community. The deputy district attorney pointed out that it was Brookings police who arrested the defendant after Esmaeel's body was discovered.
Esmaeel also had a restraining order filed against Walter who, according to Zocchi, allegedly had a history of strangling her and threatening to kill her and make it look like an accident.
McElfresh also noted that Walter also has a history of failing to appear in court.
McElfresh initially assigned local attorney Keith Morris to represent Walter. But after Morris said he had a conflict, McElfresh assigned Walter's case to Karen Olson.
According to Del Norte County Sheriff Garrett Scott, camera footage captured Walter leaving Esmaeel's home on foot at 7:43 a.m. Thursday. A Del Norte County Sheriff's staff member found Esmaeel's body at about 10 a.m. Thursday when she didn't show up for work and wasn't answering phone calls.
Esmaeel became a Del Norte County Sheriff's deputy in 2021 and worked in the courthouse as a bailiff, Scott said Tuesday.
Walter is expected to be back in court at 8:30 a.m. Thursday for an entry of plea and a bail hearing review. Scott said he's working to transfer Walter to the Humboldt County Jail following his court appearance on Thursday.
---
SHARE →