---
WRO Staff / Saturday, May 13 @ 7 a.m. / Obits
OBITUARY: Lorna Marie Romero, 1951-2023
---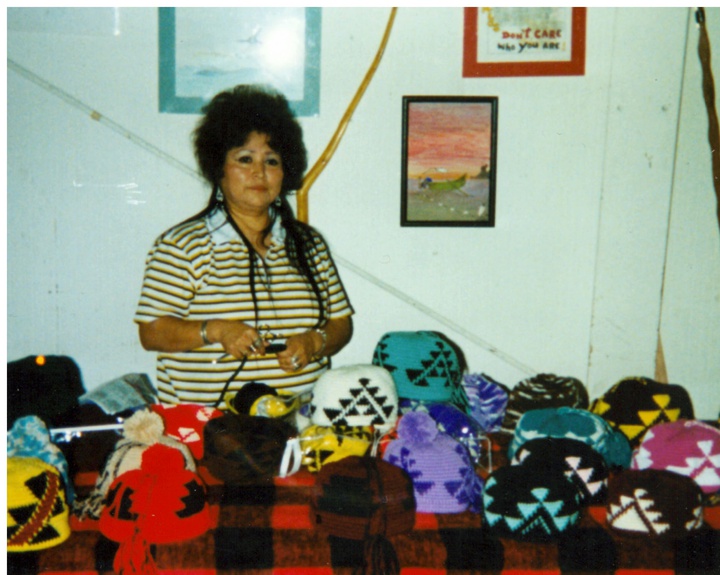 Lorna Marie Romero, a loving and devoted mother, grandmother, and sister, passed away peacefully on May 6, 2023, in Redding, California. Born on June 15, 1951, in Crescent City, Lorna was the cherished daughter of the late Alma Gensaw Nova and William Gensaw. She was a kind and wise woman, who touched the lives of many with her warmth, generosity, and infectious smile.
Lorna will be forever remembered by her two sons, Randall Gensaw and Edward Gensaw Steele, her grandchildren, Edward Two Feathers Steele, William Gensaw, Alvreda Gensaw, and Kendall Gensaw, and her great-grandson, Dominick Steele. She is also survived by her siblings, David Gensaw, Bill Gensaw, Helen Perez, Penny Gensaw, Tina Gensaw, Sam Gensaw, Sandy Gensaw, Lori Gensaw, and Kathy Gensaw. Lorna was predeceased by her parents, Alma and William, and her sister, Tammy Gensaw. She leaves behind a legacy of love and cherished memories for her many nieces and nephews.
Lorna was a woman of many talents and interests. She found great joy in crocheting hats, a skill she lovingly shared with others. Her hands created countless warm and colorful hats that were treasured by their recipients. Lorna also enjoyed coloring, a hobby that allowed her to express her creativity and bring beauty to the world around her. Her love for knowledge and learning was evident in her passion for watching Jeopardy, a show she rarely missed. Lorna's culinary prowess was well-known, and her family and friends were always eager to gather around her table to share in the delicious meals she prepared.
Throughout her life, Lorna was a pillar of strength and support for her family. Her love for her children, grandchildren, and great-grandchildren knew no bounds, and she was always there to offer a listening ear, a warm embrace, or words of wisdom. Lorna's siblings looked up to her as a role model and confidante, and her nieces and nephews knew they could always count on her for guidance and love.
In addition to her family, Lorna made a lasting impact on the lives of countless friends and acquaintances. Her kind and loving nature drew people to her, and she was always willing to lend a helping hand or share a laugh. Those who were fortunate enough to know Lorna will remember her as a beacon of light, a source of comfort, and an example of unwavering love and kindness.
As we mourn the loss of Lorna Marie Romero, we also celebrate her life and the countless ways she touched the hearts of those around her. Her memory will live on in the love and laughter she shared with her family and friends, and her spirit will continue to inspire and guide us in the years to come. Rest in peace, dear auntie Lorna, and may your light shine on in the hearts of all who knew and loved you. We're going to miss you so much. Love Alicia and all the family who came together during this time.
Wake at Klamath Community Center Klamath, Friday, May 12, 2023, 2:00 pm until Service. Funeral Service on Saturday, May 13, 2023, at noon. Interment at Gensaw Family Plot, Requa, California.
###
The obituary above was submitted on behalf of Lorna Romero's loved ones. The Wild Rivers Outpost runs obituaries of Del Norte County residents at no charge. See guidelines here. Email news@lostcoastoutpost.com.
---
SHARE →