---
Jessica Cejnar Andrews / Tuesday, March 7 @ 4:19 p.m. / Oregon
Woman Found Dead on a Gold Beach Street Last Week Had Been Out of Contact With Her Family For More Than 8 Years, Police Chief Says
---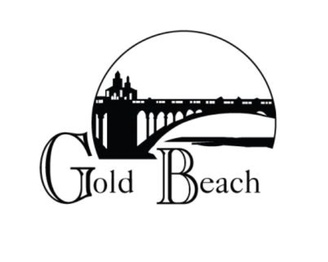 The 62-year-old woman who is believed to have died from exposure in Gold Beach last week had been disconnected from her family for more than eight years, according to Police Chief Jordan White.
Dana Neville was dead when Gold Beach Police officers and Cal-Ore Ambulance medics responded to a request to check on a person lying in the bushes on Ellensburg Avenue near Harbor View Lane at about 10:30 a.m. Feb. 28., according to a city press release.
Gold Beach police notified Neville's family of her death. White said they didn't know where she had been.
"She had some mental health issues and had been (on) the lam for the last 8.5 years and out of contact," White told the Wild Rivers Outpost on Tuesday. "The poor lady had a lot going on in her life. Fortunately, now we have a warming shelter. She would have been fine if she had just gotten out of the rain. She could have (also) walked across the street to a vacant commercial building and found shelter. But she wouldn't receive help from us and she didn't even do the most simple things to really protect herself."
Neville had been booked and released from the Curry County Jail on charges of harassment in connection with allegations that she had assaulted an Oregon State Police sergeant in Port Orford on Feb. 25, according to White.
She was last seen alive at about 3 p.m. Feb. 26, according to the news release.
White said Oregon State Senate Bill 48, which became effective July 1, 2022, prevented the jail from holding Neville further.
State Senate Bill 48 removed the state's previous monetary-based bail system and now bases the decision to release a suspect before they stand trial based on their danger level to society. According to White, most suspects aren't held unless they have committed a violent crime and harassment of a police officer doesn't normally count.
"Even though we arrested them in a mental crisis and we don't have the support to be able to help them with that mental (health) crisis, at least we could keep them safe in jail," he said. "But now we can't even do that."
In previous cases, Neville could have been booked into the jail and would have been able to receive mental health services even if she didn't want them, White said.
According to Gold Beach PD's news release, Neville had been living in her car in the Port Orford area when she was arrested. Upon being booked and released, Gold Beach police offered her help back to her vehicle, but Neville declined, according to the news release.
Investigation at the scene presented no indication of foul play, according to the news release. Though Neville is believed to have died of exposure due to the rain and cold, the case has been transferred to the state medical examiner for the official cause of death, according to the release.
---
SHARE →