---
Jessica Cejnar Andrews / Tuesday, March 7 @ 11:50 a.m. / Crime
Two Arrested Following High-Speed Pursuit From Smith River to Crescent City
---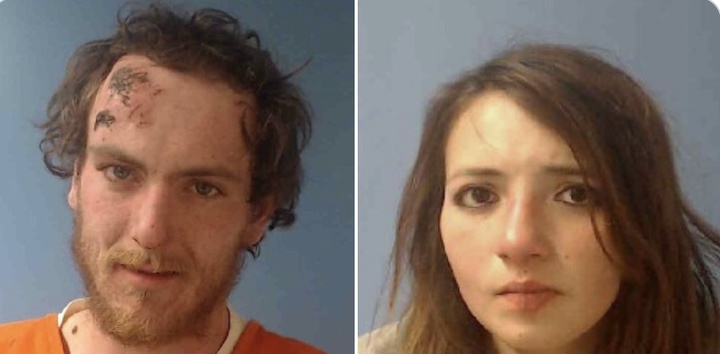 From a Del Norte County Sheriff's Office Facebook post Monday:
On 3-2-2023 at approximately 12 pm the Del Norte County Sheriff's Office received multiple reports from Smith River residents of two suspicious people near the 2400 block of Fred Haight Drive.

Deputies arrived in the area and attempted to make contact with two subjects in a vehicle. The driver of the vehicle, later identified as Trevor Carter, age 25 of Crescent City and passenger, Rose Mendoza age 24 of Crescent City fled the scene in their vehicle. During the pursuit Carter attempted to ram his vehicle into an occupied patrol vehicle that was blocking Fred Haight Drive. The Deputy was able to move the vehicle just prior to being struck.

The pursuit continued from Fred Haight Drive onto US HWY 101 and then to Kings Valley road.

Carter was driving at high rates of speed, crossing double yellow lines, swerving into oncoming traffic and ran several vehicles off the roadway. Attempts were made to block the roadway near Kings Valley and Lesina Road but Carter was able to go off the roadway, nearly hitting a patrol unit. The pursuit ended in the area of Union street and Elk Valley where Carter took a back road and was boxed in by Deputies.

Both Carter and Mendoza were taken into custody. Carter had multiple warrants for his arrest and admitted to being under the influence of Methamphetamine.

Carter was booked for his warrants as well as charges including PC 245(a)(1) assault with a deadly weapon, PC 69 resist or obstruct a peace officer, VC 2800.4 evading with disregard for public safety and pc 664/187 attempted murder. He is currently being housed at the Del Norte County Jail.

Mendoza was booked into the Del Norte County Jail on a bench warrant as well as HS 11364, possession of controlled substance paraphernalia.

A message from Sheriff Scott: I would like to thank the residents of Smith River for their diligence in reporting the suspicious activity of Carter and Mendoza. The Deputies involved in the pursuit of these subjects used great restraint and professionalism in their apprehension of these two suspects. We are working closely with the Del Norte County District Attorney on this case.

Thank you to the Crescent City Police Department who set up a spike stopping point on Elk Valley road to assist as well as California Highway patrol for assisting in the investigation.
---
SHARE →