---
Jessica Cejnar Andrews / Friday, March 3 @ 2:21 p.m.
Del Norte Unified Employee Charged With Assaulting Non-Verbal Autistic Student, CCPD Chief Says
---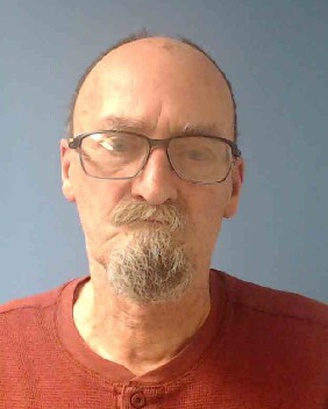 (Updated at 4:33 p.m. with Cooper's title and employment status with Del Norte Unified School District.)
A 63-year-old behavioral intervention assistant at Del Norte High School faces child cruelty charges in connection with allegations that he grabbed a non-verbal autistic 15-year-old student by the throat and shoved him against a wall.
Perry Lee Cooper allegedly assaulted the student at the high school Tuesday, according to Crescent City Police Chief Richard Griffin. The incident was witnessed by four staff members and the Del Norte High School principal contacted law enforcement after it occurred, Griffin said.
"Because of (Cooper's) role in taking care of kids, he is tasked with being there for their safety and what his actions were could have, and did, cause some minimal injury," Griffin said. "But it could have been worse."
Though the alleged assault happened at the high school — Del Norte County Sheriff's Dispatch received a report of a "cold assault" on the 1300 block of El Dorado Street, where Del Norte High School is, at about 11:26 a.m. Tuesday — police arrested Cooper off campus, Griffin told the Outpost.
Cooper's arrest took place about two hours after the incident was reported to dispatch, Griffin said.
Cooper has been placed on administrative leave, Del Norte Unified School District Human Resources Director Kerri Vue told the Outpost on Friday.

Cooper was released on $25,000 bail after he was booked into the jail on Tuesday. He is ordered to appear before a Del Norte County judge at 10:30 a.m. March 24, according to District Attorney Katherine Micks.
Micks said Friday if her office pursues charges against Cooper he will be arraigned on March 24.
---
SHARE →